5 minutes with Jerod Johnson of CData Software technology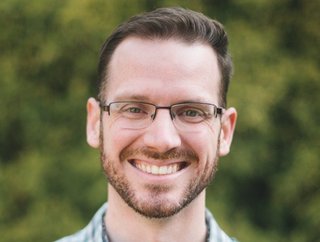 Jerod Johnson, a technology evangelist with CData Software, explains why data management should be a priority for manufacturers and why data is fascinating
Hi Jerod, please introduce yourself and your role.
"I'm Jerod Johnson, a technology evangelist with CData Software. In my role, I get the opportunity to represent CData at trade shows, and create educational articles, videos, and webinars around how our products help businesses connect, integrate, and automate their data.
"Data connectivity software enables business users across every industry to improve their data strategy, whether that's accessing their CRM data in their favourite BI & analytics tool or solving data silo challenges to gain a 360-degree view of their business."
Tell us about your education and career path.
"I went to North Carolina State University and have bachelor's degrees in Math Education and Computer Science. I taught high school math and computer science for six years before joining CData in 2013.
"I started on the Support team, helping customers troubleshoot specific issues before transitioning to the Engineering team to develop and maintain CData products. By 2016, I moved into my current role, meshing my teaching background with technical expertise to share the CData story with users around the world."
What led you to the tech industry?
"Since starting the Computer Science programme at NC State, I always had an interest in technology, specifically in software development. Ultimately what led me to move out of teaching and into the software industry was the learning opportunity to challenge myself and grow my own technology knowledge base."
What is CData and what is its role in the manufacturing data market?
"CData is a leading provider of data access and connectivity solutions. Our goal is to make it easier for anyone in a business to work with the data they want in their preferred tools, platforms, and applications. Our connectors help customers in the manufacturing industry easily connect to their supply chain, inventory, operations, and sales data (think: services like Oracle NetSuite, Epicorp, SAP ERP, and more) from every popular BI, reporting, and ETL tool (Excel, Tableau, Power BI, etc.).
"This out-of-the-box connectivity means any user can quickly build charts, reports, and dashboards to gain actionable insights into their data. CData Sync, our stand-alone data replication app, allows customers to replicate their data spread across disparate systems into a single data store, creating a single source of truth for their enterprise, its performance, and their customers' needs. CData ArcESB also provides robust, automated B2B communications, handling secure document transfer for purchase orders, sales orders, invoices, and more between you and your business partners."
Working with data is said to be one of the most boring jobs - change my mind.
"Really? There's so much going on with data, and so much information to be gleaned from data, I'd be hard-pressed to call any of the work around it boring.
"When it comes to data management and data governance, there are specific problems to solve around shaping and modernising data infrastructure to ensure that each user has access to exactly the data they need - challenges that when solved feel like sliding that last puzzle piece into place to reveal a complete picture. Then you have the other less "boring" data roles, like data scientists and analysts who paint engaging, dynamic portraits of a single company or an entire industry through well-crafted visualisations, dashboards, and reports."
What will the next phase of Big Data rely on?
"I see the next phase of big data relying more and more on the cloud. Certainly, some datasets will always need to be housed securely within the four walls of the business, but cloud data storage is only getting more affordable, and the systems and structures used to house that data are only getting more robust."
What risks will manufacturers face if they don't keep their data management a priority?
"Data management should be top-of-mind for manufacturers simply because they deal with mass amounts of distributed data across every aspect of their business. As businesses embrace more CRMs, ERPs, accounting platforms, and reporting tools, they are finding their data spread across more disparate systems than ever before. If manufacturers neglect data management, they'll at best have a fractured view of their business and miss opportunities for optimization. At worst, they risk losing vital information, which can lead to operational errors, customer churn, and revenue loss. A proper data management strategy helps organisations find and maintain relationships between data silos, allowing key stakeholders to make truly data-driven decisions."
What do the next 12 months hold for you and CData?
"CData is hyper-focused on making data accessible to everyone, from anywhere. The world is moving to the cloud, and that comes with many challenges around cloud migration strategy, data volume and storage, and siloed data across a growing number of SaaS applications. By offering no-code data connectivity as a service, CData aims to make it easier for organisations to democratise data access and remain agile.
"In the near future, we plan to continue developing our cloud offerings, add to our robust library of 250+ connectors, and continue to support every organisation's data strategy – no matter where they are on their cloud journey."