5 minutes with Michel Morvan, co-founder of Cosmo Tech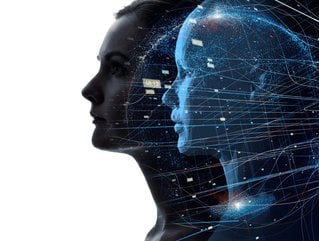 Michel Morvan, Executive Chairman and co-founder of software development company Cosmo Tech shares his thoughts on digital twin technology & net zero
Michel Morvan co-founded Cosmo Tech, the 360° Simulation Digital Twin innovator for manufacturing, energy and mobility in 2010. An internationally renowned scientist, expert on complex system modeling and member of the OECD Network of Experts on Artificial Intelligence. Both an academic and entrepreneur, Morvan has been Chief Scientist & Corporate VP for Strategic Intelligence and Innovation at Veolia Environment and he is boosting the industry transformation in several organisations.
Here, he tells us more about digital twins and the future of manufacturing.
As an expert scientist and entrepreneur, what is your view on industry's net zero initiatives?
"Following 2016's Paris Climate Agreement industry leaders stepped up and announced net zero carbon pledges for 2030," says Morvan. "However, in the years since Paris, obstacles including international health crises, geopolitical conflict, scarcity of natural materials and inflation have emerged to call many of those pledges into question. Today it is clear that a gap exists between the best intentions and goals of industry leaders and their capacity to deliver a carbon neutral future."
How can this gap be explained?
"It's not a lack of will to reduce carbon emissions as two-thirds of companies are already publicly committed to achieving a net zero future. Nor is it necessarily a lack of resources to achieve this carbon neutral future, as industry leaders increasingly deploy significant budgets towards a cleaner, greener tomorrow.
"Instead, there are three main obstacles that stand in the way of a net zero 2030: the inadequacy of management performance models to drive both emissions reductions and profitability, the complexity of supply chains, and the lack of alignment across organizations on the strategies to implement."
Can you tell us more about these three obstacles to net zero?
"An inadequate performance management model was an obstacle that Nexans, a major player in sustainable electrification worldwide, identified early in their quest to achieve a net zero future. When performance is measured only in traditional financial terms it is unlikely that emissions targets will be met. Nexans CEO Christopher Guerrin explained that their model needed to change in order to merge financial and environmental objectives, and to take the right decisions to achieve both.
"The complexity of modern supply chains is a second obstacle to achieving a net zero future. That complexity means that it is difficult to have real visibility of the impacts of any choice on the greenhouse emissions across the supply chain. Without this visibility, decision makers cannot be sure they are making the right choices. What's more, with up to two-thirds of an organisation's emissions originating in the supply chain, making the wrong choices can prove costly in the pursuit of a greener future.
"The third obstacle to a net zero future is alignment, specifically across the varied silos found in most large organisations. While a siloed approach might be preferred by corporate leaders, a siloed approach to emissions reduction is less efficient. Reducing greenhouse gas emissions demands the engagement of many stakeholders in many different departments and divisions, and aligning all of those stakeholders is the best way to achieve those reductions."
What role do 360° simulation digital twins play in net zero strategies?
"Digital twin technology has long helped decision makers to understand their systems and predict how those systems might evolve in the near future. In the longer term, though, traditional digital twin technologies are incapable of predicting how a system might change; the impact of cascading effects, of disruptive events, and of once-in-a-century happenings are not visible in even the most advanced traditional digital twins.
"With the addition of simulation technology, however, digital twins are capable of not only predicting what is to come in the short-term but also predicting an unlimited number of possible futures. With a truly 360° holistic vision of the entire manufacturing system – the factories, the supply chains, and all the corporate divisions – simulation digital twins offer decision makers the chance to understand how every part of their business impacts every other part of their business. Constraints, whether emissions or profit-focused, can be included in simulations where executives test different strategies against each other to determine the best possible course of action.
"But more than just responding to these 'what-if' questions, 360° simulation digital twin technologies can automatically generate action plans. These 'how-to' plans are step-by-step, company-wide strategies to achieve objectives and meet KPIs. They mean that decision makers have clarity on what needs to happen, in what order, and how so that they can meet ambitious targets for the climate and the corporate pocketbook.
"In short, 360° simulation digital twin technologies allow manufacturers to overcome the obstacles to their net zero carbon future and offer them a way to join the relatively small group of industry innovators that have both a net zero goal and a plan to meet it."
So when can we see the industry adopting this technology?
"360° simulation digital twin technology is not theoretical, nor does it come with an asterisk noting that it is 'coming soon'. Instead, simulation digital twins are already adopted and deployed by leading manufacturers as they strive to achieve their net zero emissions goals.
"As 2030 inches ever closer and the need to act for the global climate becomes ever more pressing, manufacturers can learn from Nexans and others like them as they embrace simulation digital twin technology and strive towards a net zero future where the gap between ambition and action no longer exists."