Accenture: making the most of industrial IoT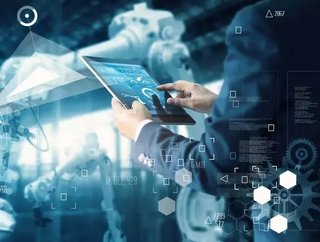 Manufacturing Global takes a look at the key factors driving the accelerations of smart production. Defined as "a universe of intelligent products, p...
Manufacturing Global takes a look at the key factors driving the accelerations of smart production.
Defined as "a universe of intelligent products, processes and services that communicate with each other and with people over the Internet" by Accenture, the industrial internet of things (IoT) "promises to be the most transformative industrial revolution yet for manufacturers, changing the way they think about resource allocation, production processes, materials handling, and the workforce."
Key factors driving innovation
Level of investment 
Transformation comes with a price, modernising equipment and facilities can be costly. Accenture highlights that the key to success will be adopting strong business cases, based on a set of use cases, to allow for ease in identifying return on investment (ROI).
Ability to align OT and IT 
Those that have started the alignment process will be better equipped to take full advantage of intelligent technologies. Those who organise operations, planning and engineering separately, will find it more "difficult to integrate processes even if they've already adopted technologies that make it easier to integrate supporting IT systems," says Accenture.
"Many traditional OT systems are proprietary and closed so significant investment will be needed to facilitate their participation in a larger, open IT ecosystem. It will also be critical to define governance between OT and IT (especially on security policy) early in the process," the company adds.
Affinity for technology change 
In order to reap the most benefits from industrial IoT, manufacturers will need to embrace new technologies and change their processes, states Accenture. Companies will require an infrastructure that enables them to commit both people and equipment. Those who embrace new technologies quickly and easily will be better positioned to compete. 
"Cloud services can accelerate delivery of new types of applications and add-on services. Connected equipment, devices and wearables can help people interact with their machines and work together in new and different ways." 
Speed to reskill workforce 
As the adoption of industrial IoT increases, more complex skills such as equipment development, maintenance and repair will be in demand. 
New technologies will allow manufacturers to harvest talent globally, but their ability to manage up-skilling and retraining their existing workforce will be critical for how quickly they adopt these technologies.
Agility in deploying industrial security solutions 
"As industrial environments move to open protocols, wireless sensors and connected operators, and as OT and IT systems integrate, security issues will be amplified," says Accenture. "Traditional field devices will need replacing with more sophisticated solutions, with increased vigilance around security will be paramount."
SEE ALSO:
For more information on manufacturing topics - please take a look at the latest edition of Manufacturing Global.