Automatic growth: a bright future for SMEs who embrace automation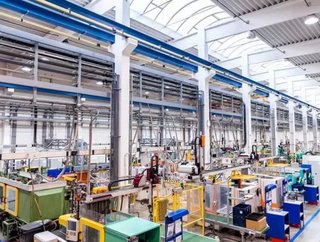 A company that stands still is one which gets left behind. But continually adapting to change – particularly when it comes to technology – can be di...
A company that stands still is one which gets left behind. But continually adapting to change – particularly when it comes to technology – can be difficult. And for small and medium enterprises the challenge can be even harder.
Automation is one of the biggest step-changes in the manufacturing industry. Indeed, the government has pin-pointed artificial intelligence and machine learning as one of its key industrial strategies for economic growth. Whilst large organisations and conglomerates have been using robotic assistance for many years, the opportunity for SMEs could seem out of bounds. But it needn't be.
It seems difficult to imagine the world pre-internet. However, it was only 1991 the World Wide Web went live. Nowadays there are very few companies without a website, because to evolve, we must embrace change. Automation – or Industry 4.0 as it has been dubbed – is the next step.
But for SMEs, complete automation is not necessary. Instead semi-automation can be utilised to support workforces, streamline processes and boost growth. Morris Quality Bakers, a 100-year-old business, is testament to that.
The firm supplies bakery products to supermarkets, retailers and foodservice organisations. Although the company had enjoyed continued growth throughout the years, it was still relying heavily on manpower for packaging its products.
Carl Green, Bakery General Manager, said: "We were packing our teacakes by hand. Although it limited throughput, it gave us flexibility and a guarantee of quality. I hadn't found a system that was right for our levels of output and could increase packing speed without compromising pack quality until I spotted the FAS SPrint Revolution on Automated Packaging Systems' website."
Automated Packaging Systems designs and manufactures flexible bag packing systems for a wide range of industries including food, hardware and pharmaceuticals. The FAS SPrint, tailored to food manufacturers, enables speed and versatility to high-productivity environments which require a daily wash-down. Semi-automated, it provides the best of both worlds for businesses looking to increase production, whilst maintaining manual supervision.
Malcolm Vale, Food Specialist at Automated Packaging Systems, said: "The potential was clear from the start – we were offering them a system that combined the benefits of hand packing – careful, precise and delicate handling – with the speed of automation."
Morris Quality Bakers made a return on its £75,000 investment within a year, with Carl adding: "This was largely because it has enabled us to increase throughput significantly. We've been able to produce up to 2,500 packs of 12 tea cakes in a day, which is substantial increase in what we could achieve beforehand."
Previously a team of four could bag and label 200 packs of 12 tea cakes per hour. Today they can pack twice as much product in a bag, twice as fast, and with half the number of people – freeing up staff to concentrate on other aspects of the business such as quality control and customer service.
The bagging system has also resulted in cost-savings for Morris' clients. By switching from non-resealable six packs to easy-open zip-lock packs of 12, the firm has made it easier for caterers. The zip-lock bags mean they can easily keep rolls fresh overnight, reducing catering waste and helping them to cut costs.
Such was the benefit to the bakery, Morris ordered a second FAS SPrint bagging system just three months after the first. New possibilities have now been opened up enabling the firm to develop a series of new lines to its product range.
Malcolm said: "The FAS SPrint Revolution has been designed for small to medium food manufacturers. As such the entire system is mounted on castors for mobility and has a compact footprint for space saving in small production areas. To make it easier for our customers to automate and integrate their packaging lines, we also offer a variety of financing and payment options to benefit businesses of all budgets.
"Automation is a hot topic right now, but it is not something to be feared. Our work with Morris Quality Bakers is a prime example that automating even just a small part of your business, can have huge benefits."