Berk Birand of Fero Labs on 2023 manufacturing predictions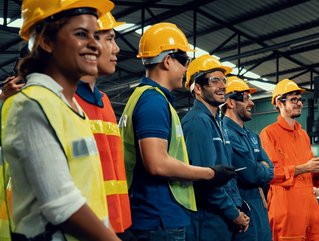 Berk Birand, co-founder and CEO of Fero Labs, shares his 2023 predictions for the manufacturing sector, including energy prices & new technologies
Hi Berk, what did manufacturers learn in 2022?
"Just as the pandemic seemed to be over, the war in Ukraine hit industry, throwing supply chains into chaos and sending commodity and energy prices through the roof. Factories had to adapt to changing suppliers and run plants to minimise energy use.
"For manufacturers, this underscored the importance of agility and flexibility. They learned–if they didn't know already–that the ability to adapt quickly to change will be crucial for survival."
Did anything happen in 2022 that surprised you?
"The uptake of digital technologies in 2022 was very surprising. Using machine learning for factory optimisation is becoming mainstream, as early adopters continue to realise phenomenal gains in productivity.
"Furthermore, many companies have spent the last few years investing in data storage and sensorification. This year, we're seeing them investing in technologies like white-box machine learning so they can generate ROI from these data harmonisation efforts."
What do you expect for manufacturing and technology in 2023?
"As 2030 approaches, industrial companies are realising that they have to finally start making progress towards the decarbonisation goals they set out several years ago. We believe 2023 will be a year when many industrial organisations will look closely at their emissions and take tangible steps to reduce them."
What topics, industries, or strategies will continue to heat up or cool down in 2023?
"We expect the infrastructure sectors (steel, cement) to see more activity as last year's Infrastructure Bill is tapped into. Within these sectors, there will also be increasing interest in tech-driven decarbonisation solutions, such as AI and machine learning."
Inflation and the economic downturn were highly discussed topics in 2022, how will it evolve in 2023?
"We expect the inflationary environment to continue through 2023, potentially until early 2024. This means cost-cutting will become extremely important. Companies will look for new ways to improve their efficiency in order to maintain profitability."
Do you anticipate labour shortages to continue?
"Yes, labour shortages will continue. In fact, we see two trends combining to form the perfect storm. First: unemployment rates are very low, and there are more open positions than ever (in most sectors). The Fed has been trying to address this via interest rate hikes. Second: the industrial sector is threatened by labour shortages due to an aging workforce (and because there are few entrants in the industrial labour market).
"Both of these together are really straining the staffing of the industrial sector, at a time when there is more discussion around bringing manufacturing back to the US (whether in semiconductors or other sectors)."

By Berk Birand, co-founder and CEO of Fero Labs