BMW: driving innovative production logistics with robotics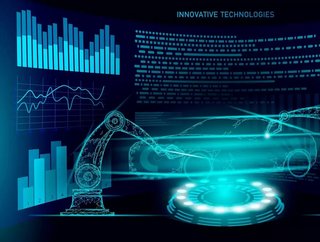 The BMW Group announces strategy to increase its use of high performance computer technology, particularly artificial intelligence (AI), in logistics...
The top priorities for the company include intelligent logistics robots, data analytics and the high-definition simulation of logistics processes, to optimise robotics and material flow, as well as take simulations in the planning process to a new level. 
In its first pilot project, the BMW Group has implemented logistics robots and smart transport robots (STRs). The robots were developed in house with high-performance technology and special AI modules. 
"The use of high-end AI and visualization technologies to redesign our logistics is revolutionary. Our collaboration with NVIDIA is allowing us to develop state-of-the-art Industry 4.0 technologies," comments Jürgen Maidl, Head of Logistics in the BMW Group's Production Network. "With this high-end technology, we can further optimize our logistics innovations and processes. Combining our innovations with NVIDIA's high-performance technology is a huge step forward."
Innovation in production logistics
The BMW Group production network
In 2019, the BMW Group experienced strong customer demand, with new models keeping capacity utilisation at a high level across the BMW group production network, recording production levels for the BMW, MINI and Rolls-Royce brands reaching an output totalling 2,564,025 units. 
With its unique flexibility and efficiency, the BMW Group's production network enables the company to quickly respond to changing markets and regional sales fluctuations. "Expertise in manufacturing is a key contributor to the BMW Group's profitability," reported the BMW Group in a company statement.
Using a range of innovative digital and industry 4.0 (IoT) technologies such as virtual reality, artificial intelligence and 3D printing applications, the BMW Group has been able to standardise processes and structures across its production system, in order to ensure consistent premium quality and customisation.
Artificial intelligence
Key to the digital transformation process at the BMW Group, the company has deployed artificial intelligence (AI) throughout its value chain, providing the capability to generate added value for customers, products, employees and processes. 
titled 'Project AI' the BMW Group is equipped with a centre of excellence for data analytics and machine learning to ensure rapid connectivity as well as knowledge and technology sharing. 
"'Project AI' therefore has a key role to play in the BMW Group's ongoing digital transformation and underpins the efficient development and scaling of new technologies," added the BMW Group in a company statement. 
Under the company;s D³ portfolio, the BMW Group provides transparency on the use of technologies that are making data driven decisions. The D³ portfolio comprises more than 400 use cases, with over 50 of which have been made available for regular operation. 
Innovation in materials logistics
Faster and more precise with high-performance computers
Currently the BMW Group is working to develop five AI enabled logistics robots to improve the logistics process. This includes the company's first pilot project of the STRs for autonomous transportation of materials, in addition to logistics robots to select, grab and handle components and load carriers.
Innovation in planning logistics
Optimised virtual logistics planning
Overseeing its production logistics operations, the BMW Group is already using high-performance computer technology alongside artificial intelligence in its virtual logistics planning. 
"AI 3D scans can recognize different objects – such as containers, building structures or machines – and use this information to create a virtual layout plan through high-resolution 3D scans of entire buildings and factories," commented the BMW Group in a company statement.
SEE ALSO:
For more information on manufacturing topics - please take a look at the latest edition of Manufacturing Global.