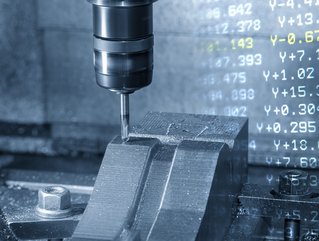 Manufacturing
Helena Jochberger, Vice President of Corporate Services at IT service CGI, discusses CGI's role in manufacturing & its data collection opportunities
Helena Jochberger, Vice-President, Corporate Services at CGI—one of the largest IT and business consulting services firms in the world—discusses how the company is helping leading manufacturers advance their digital transformation and why becoming data-driven is critical for the future success of the industry
Digitisation is reimagining the way manufacturers produce, sell and deliver across their value chains. At the same time, sustainable manufacturing expectations are rising. In this new world, manufacturers have the opportunity to do business in a profoundly different way—as connected, adaptive and sustainable enterprises, integrated with their entire ecosystem.
For over four decades, CGI has helped leading manufacturers navigate and seize the opportunities of change. "We are insights-driven and outcomes-based to help accelerate returns on our clients' investments. In the manufacturing sector, we help companies build agile, resilient supply chains. We also provide innovative solutions to address new market realities, meet customer needs and optimise operations across the value chain," says Helena Jochberger, Vice-President, Corporate Services at CGI.
"This is needed more than ever. Manufacturers today face a perfect storm of challenges: uncertain economic conditions, geopolitical disruptions and a scarce supply of modern skills and talent. Alongside, they are on the frontline of climate action. Manufacturers' stakeholders want them to evolve beyond using technology solely for profit to using it to become responsible leaders of the future.
"Forward-looking manufacturers are leveraging the power of data to address these new market realities, balance competing priorities and advance digital transformation," explains Jochberger.
Here, she tells us more.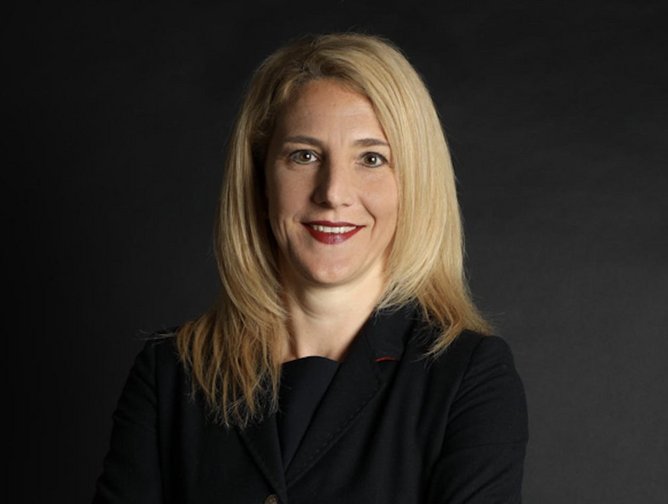 Helena Jochberger
What is CGI's role in manufacturing?
"For manufacturers seeking to become data-driven, CGI provides a holistic approach that helps unlock the transformative power of data. Our solutions and services help manufacturers gain the strategic and operational data insights needed to ensure sustained growth, cost reductions and operational excellence — all while taking the appropriate actions to move toward a green and sustainable future."
What is the value of becoming a data-driven manufacturer?
"As manufacturing environments become more complex, transforming data into actionable business insights will be critical to address new market realities and drive smart, sustainable and resilient operations.
"It's quite clear to see that manufacturers who use data to gain strategic and operational insights are pulling ahead of their peers in tangible ways. They're also more resilient in the face of uncertainty and agile enough to adapt quickly to change. Data-driven manufacturers have several characteristics in common. Among them, the top ones are:
Responsive: actions are taken with an informed baseline in real-time
Innovative: foster a continuous innovation culture
Astute: decisions are taken based on facts rather than guesswork or intuition alone
Predictive: shift from reactive to predictive action
Goal-oriented: more likely to achieve their strategic vision and goals."
How can businesses become data-driven?
"Becoming data-driven requires building and executing a comprehensive data strategy aligned with the organisation's values and business objectives."
CGI's Data-Driven Manufacturing (DDM) offering is a holistic approach that combines strategy, governance and the human aspect of change while implementing data solutions to ensure success. CGI provides a powerful combination of industry, data, technology and change management expertise and the scale of a global partner to help our clients implement data initiatives that ensure relevancy and resiliency.
DDM is a unique 4-step approach that includes.
Aligning data strategy to business value: harnessing the potential of data requires a robust and holistic end-to-end data strategy.
Managing data as a strategic asset: like your people, data must be managed as a valuable asset to ensure data quality.
Raising enterprise intelligence: using advanced analytics turns context-relevant data into actionable insight.
Ensuring organisational readiness: fostering data-first behaviours requires a shared cultural vision and change management roadmap.
How will becoming data-driven impact manufacturing?
From optimising operations through enhanced monitoring and preemptive action to inspiring new revenue streams through insight-led innovation, becoming truly data-driven empowers manufacturers to take the appropriate actions in moving toward a green and sustainable future—with transparency, accuracy and purpose.
For over 45 years, manufacturers have partnered with CGI to transform their operations with innovative and reliable data services and solutions. Now, the industry is poised to become increasingly automated, with intelligent analytics at its core. We're here to support manufacturers in this new chapter of their transformation."
To find out more about CGI's Data-Driven Manufacturing approach visit: CGI. Starting on May 25, CGI will host an expert webinar series to deep dive into each step of the data transformation journey for manufacturers. Register now.