Cimlogic provides WaterWipes with real-time data solutions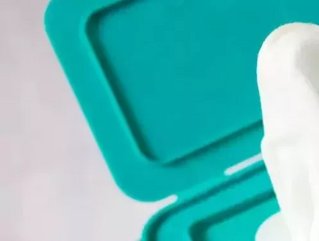 Cimlogic provides WaterWipes with real-time data collection solutions to improve its manufacturing facility's overall equipment effectiveness (OEE...
In an announcement made by WaterWipes, the company reports its partnership with Cimlogic to improve its overall equipment effectiveness (OEE) at its Republic of Ireland manufacturing facility. 
Cimlogic - a MES specialist - will provide WaterWipes with real-time data collection capabilities as part of the partnership to improve the company's performance management and quality compliance. 
The solution that will be implemented by the company will remove the current internal islands of processes for WaterWipes, providing the company with the ability to drive a continuous improvement culture in its organisation, as well as a single source of data to uncover performance losses and improve its OEE metrics.
In addition WaterWipes will benefit from the OEE solutions error code mapping capabilities to define equipment failures and root cause analysis, as well as generating automatic, meaningful data for real-time actionable improvements.
WaterWipes also stated that by implementing the new solution, the technology will help the company to address their challenges and achieve their OEE targets in line with their ambitious growth plans. 
"The main objective of the project is to improve production efficiency. The investment is intended to provide information about production line performance, constructed in a manner to directly indicate the potential solutions required to improve efficiency. The integrated OEE system will provide consistently accurate machine loss information, which saves time for operators (replacing manual entry) and allows engineers to quickly evaluate improvements due to data accuracy," commented Bernard Longmore, VP Engineering at WaterWipes.
"Cimlogic is delighted to be working with WaterWipes in providing an integrated OEE and quality solution to further improve and digitise their modern production facility. The company invests heavily in the latest technology and processes to ensure that their customers receive the best quality products, and Cimlogic is very pleased to support their goals and digital journey," concluded Oliver Stone, Head of Operational Excellence at Cimlogic.
For more information on manufacturing topics - please take a look at the latest edition of