Complexity slows down manufacturing, here's how to transform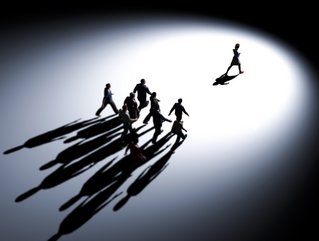 Johan Salenstedt, CEO of Configit, explores how complexity keeps manufacturing businesses down, how to escape the trap, gain clarity and improve leadership
Complexity typically arises within organisations as a result of company growth and expansion. The company may suddenly have many more staff or is now conducting business internationally instead of in just one country, for instance. It may have more customers with different needs. Today's customers are asking for greater customisation and choice, which increases the complexity of products and associated product design, manufacturing and sales processes.
These are good problems to have – if you can manage them. Otherwise, complexity can be a deal-breaker for your business – one that becomes extremely difficult to escape. It's better to prevent it from becoming a problem in the first place. Let's examine how to manage complexity by reducing it from the start and using tools to assist that process.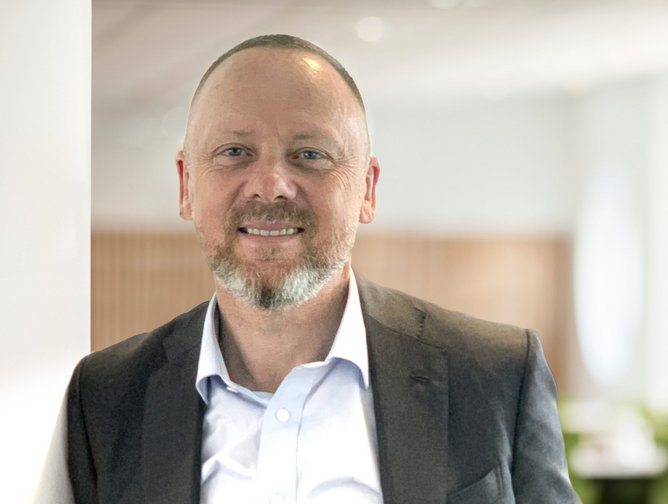 Reducing complexity in manufacturing before it becomes an issue
Cohesive support is helpful in reducing complexity. A system that can align the different teams in terms of data visibility can go a long way. It's particularly useful to engage in cross-functional collaboration as early in the design process as possible. Only by including input from experts in all functional areas can all of the product life cycle challenges be discovered.
The key to enabling greater collaboration is giving cross-functional teams access to the data they need. As the project progresses, it also means greater integration between the IT systems in each departmental function. The ability to share reliable, up-to-date data provides a single source of truth and solid basis for collaboration.
Understand that you need to take a broader look. Being a member of top management comes with responsibility to understand that you might not see all the issues. Be aware that the decisions, changes and strategy implementations you're about to decide on probably requires many more complex implementations. If you keep this in mind, you can be aware of it and have a greater likelihood of avoiding unnecessary complexity.
Of course, communication is essential. In many organisations, there's a lack of communication between the different divisions and functions. There is often a lack of clarity about where decisions are being made and who is managing those decisions. There are often significant differences between how upper management views complexity versus how middle management views it.
In today's interconnected business environment, even smaller companies operating at the local market level face global competition. This requires the ability to adapt rapidly, and if the lines of communication within a company aren't open, greater complexity and potential failure will be the result.
Looking into configuration lifecycle management
While product complexity and product configuration are just one slice of the total complexity of an organisation, this is an area that can be easily tackled with a configuration lifecycle management (CLM) solution. CLM uses a product configuration model in which every possible product configuration combination has been pre-calculated and validated. The solution uses information gathered from IT systems like PLM, ERP/MES and CRM and includes both product technical options and manufacturing, marketing and sales options.
The CLM solution can be used during the product design process as a storehouse for product configuration options, which can run into the millions. Once set up, the company can validate configuration options during design, manufacturing, defining marketing campaigns and offerings and, most importantly, when providing quotes to prospects.
Using a CLM solution enables manufacturing, marketing and sales to start work on their planning without having to wait for final product approval. All product configuration changes are instantly re-calculated, validated and reflected in the CRM so that each department receives notification and remains up to date without delay.
With CLM, a dedicated solution for managing product complexity is available that enables greater collaboration and is therefore an enabler for addressing all associated complexity challenges. It gives manufacturers a powerful capability that does not interfere with existing IT systems, product delivery processes or business models. However, it can support all of these models and approaches. CLM can thus be a powerful basis for increasing efficiency and quality as well as a platform for transformation, enabling manufacturers to address complexity challenges both now and in the future.
Avoid complexity, gain clarity
Complexity is the death knell for many businesses. Once it exists, it can be really difficult to escape. It's much easier to prevent complexity in the first place. But it seems nearly impossible to avoid when customers and prospects have high expectations for customisation and almost endless options.
To avoid falling into the complexity trap, keep your go-to-market model flexible and make sure you have cross-functional collaboration, complete with all the data teams need to make insight-driven decisions. Understand the likely complexity of the decisions you make as a leader and keep the lines of communication open. A configuration lifecycle management solution can serve as a much-needed ally on your journey to reduced complexity, as well. Weigh all these factors as you go forward in your manufacturing operations, and you're sure to avoid the complexity trap.


By Johan Salenstedt, CEO, Configit