ControlRoom.ai raises US$13m for manufacturing innovation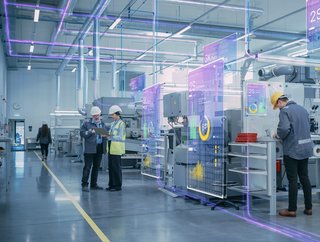 Industrial Manufacturing Technology
Dedicated to removing manual troubleshooting in manufacturing, ControlRoom.ai raises US$13m to drive innovation in this area using AI-powered analytics
With manufacturers facing - on average - 800 hours of unplanned downtime each year, and the cost of unexpected troubleshooting reaching US$50 billion annually, ControlRoom.ai aims to eradicate manual troubleshooting with AI-powered analytics.
ControlRoom.ai raises US$13 million
Following its Series A funding round, ControlRoom.ai has raised US$13.75m to develop its AI-powered analytics application to automate the industrial troubleshooting process. Led by Origin Ventures, participants included: Amity Ventures, Tokio Marine Future Fund, S3 Ventures, GTM Fund, Alpha Square Group and FJ Labs.
Despite many technological advancements being made in manufacturing, the troubleshooting process for heavy industries - energy and chemicals - remains virtually the same as it was back in the 1980s.
"The traditional alarm does not provide specific insight into what may be causing problems, so it can often result in long and inefficient searches for potential errant 'trends.' These traditional exercises — conducted in the spirit of troubleshooting — are exhausting and inefficient," explains Omar A. Talib, co-founder and president of ControlRooms.ai.
ControlRoom.ai's troubleshooting platform enables users to get up and running within a week without changes to their current system. This helps to minimise downtime, while its AI predicts manufacturing plant behaviour and detects potential problems before engineers or control room operators notice.
"A chemical customer uses ControlRooms to track over 10,000 asset parameters in real time, such as pressures, volumes and temperatures, to decrease reliability violations that degrade asset health," added Talib.
Who is ControlRoom.ai?
Founded in 2021, ControlRooms.ai is a leading AI troubleshooting platform using advanced AI to shine a light on the trends that matter and identify anomalies across systems.
******
For more insights into the world of procurement read the latest edition of Procurement Magazine and be sure to follow us on LinkedIn & Twitter.
Other magazines that may be of interest: Supply Chain Digital, Manufacturing Global
******
BizClik is a global provider of B2B digital media platforms, for leaders across: Sustainability; Procurement & Supply Chain; Technology & AI; Cyber; FinTech & InsurTech; Manufacturing; Mining; Energy; EV, Construction; Healthcare; and Food. Based in London, Dubai, and New York, Bizclik offers services including content creation, advertising & sponsorship solutions, webinars & events.