Digital dominance & the rise of connected sector ecosystems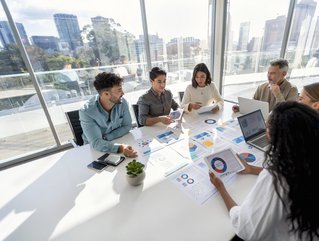 Bob Parker, Senior Vice of IDC & AVEVA's CEO Peter Herweck on the rise of connected industry ecosystems & the digital economy in the industrial sector
The digital economy is rapidly evolving and ever-present. Its depth and scope are unparalleled and have been accelerated by the pandemic. By 2028, three-quarters of the value of the U.S. economy will reside in digital goods and services. However, what does this all mean for the asset-intensive industry segments of the old economy?
For these segments, which include oil and gas, utilities, base materials such as chemicals, and consumer packaged goods, there is new pressure on operations to be increasingly resilient. This requires higher levels of asset instrumentation and capabilities that use the data gathered to speed up decision making and innovation. Ultimately, this is leading to the rise of connected industry ecosystems.
Digital maturity is a signifier of success – but what does it mean?
Companies with higher digital maturity outperform their peers. The IDC Global Performance Index of over 900 publicly traded manufacturing companies quantifies this assertion. Using a base year of 100, those companies that show higher digital maturity enjoy nearly double the revenue (index of 193), which compares to a score of 150 for those with mid-level maturity and 97 for the laggards. The results are very similar when we look at profitability. The digital divide is real and will only increase as the world economy becomes digitally dominated over the next 10 years.
Peter Herweck, CEO of AVEVA, said, "Operating conditions have become so dynamic where companies are seeking agility and resilience – but businesses also must realize these outcomes can only be delivered through digital means, i.e. data, insight, action."
One of the best indicators for this digital progression is investment in digital initiatives by organisations. Starting in 2016, there was a period of experimentation with digital technologies that quickly accelerated with the pandemic in which companies had to focus on value realisation as they pivoted to hybrid work arrangements and business models that adapted to customer needs. Total investment reached US$2.1trn in 2022, according to IDC forecasts. We are now entering the digital business era where digital is now the standard, and spending is projected to reach nearly US$2.8trn by 2025.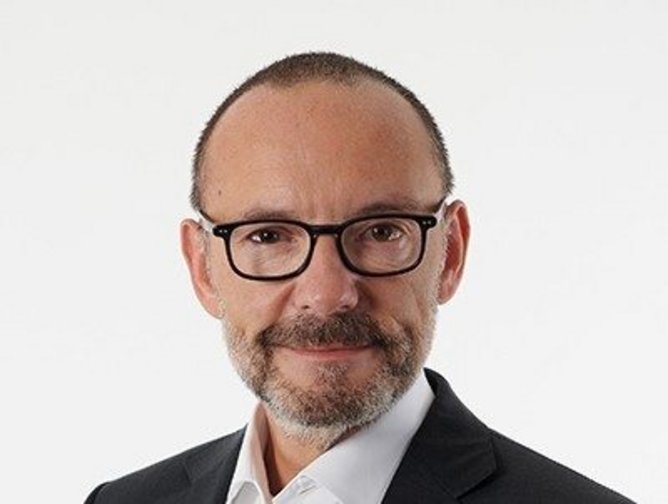 The impact on asset-intensive industries
Asset-intensive industries like energy, materials, and consumer packaged goods had been digital laggards when compared to segments such as media, banking, or retail. However, they are quickly catching up as new business models require them to become increasingly resilient to deliver and grow. This imperative means that assets within their value chains become more connected, and that organisations extend asset instrumentation across the whole industry ecosystem to foster the sharing of data and processes. Here are a few industry examples.
Energy has long been seen as one of the hardest to transform. However, innovation is underway. Understanding that sustainability is an important consideration, both super majors and sovereign organisations are turning what they learned about carbon capture at their own facilities into a new business model where they offer carbon capture as a service to other high-emission segments.
The other major energy segment, electric utilities, is also seeing similar opportunities as it applies learnings about incorporating renewable sources into the grid and microgrid offers. In both cases, operations must support the business in new ways, which require higher levels of asset instrumentation, data handling and learning models.
Many believe we are in the golden age of material science. The opportunities for chemical companies to formulate materials at the molecular level expand design choices for their customers. However, this creates a heavy burden for operations to produce a much wider mix of precision formulations, which, again, creates the need for observability, control, and adaptability.
In consumer goods, a combination of highly personalised products and a move to more direct-to-consumer approaches will define success in the digital business era. As you have probably already surmised, delivering on these models effectively falls to operations and the presence of a connected industrial ecosystem.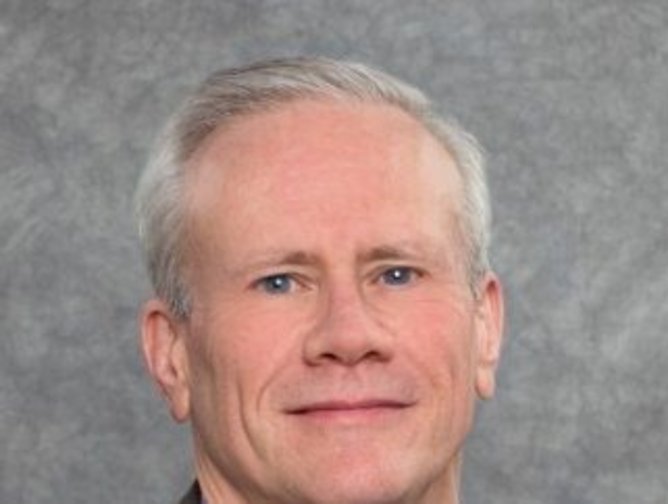 Bob Parker, Senior Vice President, IDC Industry, Software, and Services Research at IDC
Creating economies of intelligence
The recurring theme across these industrial segments for operations is the instrumentation of assets, synthesising of the data and creating near-real-time decision models. If competitive advantage in the industrial economy was defined in the past by economies of scale and scope, advantage in the digital economy today will be defined by economies of learning and intelligence.
IDC created a model to define "economies of intelligence" around four pillars:
An evidence-based culture – Is there an organisational appreciation for the value of data?
Distribution of intelligence – Does the organisation have the capability to move the intelligence to the edge, bringing the intelligence to the data not just data to the intelligence?
Ability to synthesise vast volumes of data – Are there constructs in place to semantically map the data being generated to support understanding and inference?
A capacity to effectively harness industry paradigms and learn – Is the organisation effective in building, maintaining, and operating Artificial Intelligence (AI) and machine learning models?
We put these four pillars into an assessment model that allows an organisation to evaluate its maturity – a sort of IQ test for an organisation. After surveying nearly 1,200 companies, we separated the companies into four cohorts, from poor to excellent. Think of the excellent companies as the ones with a genius IQ.
Most instructive about the research, however, were various areas of business benefits and outcomes such as increased knowledge use, work efficiency, and better decision making. In each case, the percentage of companies reporting major improvements jumped dramatically when one moved from the good to the excellent category.
When IDC conducted similar research with operations executives specifically (1,256 respondents worldwide), we saw very similar results in measures like reliability, product quality, health & safety, and environmental metrics. When we looked at the four pillars of the model, the ability to master data was the most heavily correlated to the performance improvements.
Intelligent data systems are the key to success
It's a long journey to digital dominance but that doesn't mean companies can wait, as the digital divide is already determining winners and losers. Perhaps the most important business outcome evaluated in the intelligence research was resilience, which is a measure of a company's ability to adapt to changing circumstances while maintaining its central purpose.
While operating effectiveness and its components of throughput, asset availability, and yield will remain important, the ability to adapt to support the new business models discussed in this blog will be a primary consideration. It starts with a technology platform that can wrangle vast volumes of data and put it to intelligent use. An example of vendors providing such a platform is AVEVA. "Customers are telling us that it's not a question of whether they will adopt the cloud to view, enrich and share real-time and historical operations data, but how and when," said Ronan de Hooge, Executive Vice President of Information at AVEVA.