Effective training offers solutions to the skills shortage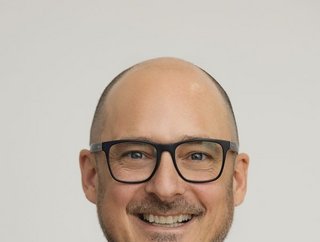 Rob Bright, Cloud Assess CEO, explains how training & assessment strategies could help retain a successful workforce in the manufacturing industry
Cloud Assess' CEO, Rob Bright, discusses how the manufacturing industry should use more effective training and assessment strategies to retain a more successful workforce.
The current landscape in the manufacturing sector
The skills shortage in the manufacturing industry is not a new challenge. However, with the pandemic prompting many to reconsider their career options and disrupting much needed training to keep up with the demand for tech-driven skills, the issue is more pressing than ever before. In fact, the British engineering and manufacturing industry is one of the worst affected by skills shortage. According to government data, 186,000 skilled engineers will need to join the industry each year until 2024, to fill the gap.
As a result, firms are under increasing pressure to address some of the key factors which directly impact on their workforce levels - the attracting and onboarding of new employees and keeping existing teams engaged in order to retain talent.
Onboarding skilled manufacturers
While there has been a huge focus on companies' recruitment strategies, onboarding has perhaps not been so closely reviewed.
Yet, research by Oleeo shows that things are going very wrong during that early phase. It reports that 14% of new hires leave within 30 days of starting. A further 13% will likely leave within three months.
Onboarding is a critical part of the problem. Research by Brandon Hall Group found that if someone is successfully onboarded, they are 70% more productive, start performing quicker, and are 82% more likely to stay in a job. In fast moving, tech-driven industries, such as engineering and manufacturing, learning and development are clearly critical tools in the onboarding process. Having strong upskilling strategies in place enables employers to onboard new staff effectively and for the long term.
In addition, investing in employee development enables employers to demonstrate their commitment to existing staff. It helps with their progression, boosts loyalty and, as a result, reduces the risk of staff turnover.
Understanding effective learning in manufacturing
Of course, simply jumping on the training bandwagon isn't the answer. This training needs to be engaging and have a lasting impact on both new and existing staff in order to be effective. That means recognising the important differences between the way deskless workers, such as those on manufacturing sites, prefer to learn compared to their 'desk-bound' counterparts.
When it comes to manufacturing workers, research shows that a practical, and sustained approach is the most effective for their long-term learning. For example, a 2013 study by researchers at US Universities found that the best way for them to retain information is by spreading out learning and revisiting the material or task several times across multiple sessions.
The format of the learning also matters. Whilst e-learning tools that offer a purely online, remote approach are growing in popularity amongst employers due to their perceived efficiency, it's not ideal for manufacturing workers. That's because it is impossible to recreate the type of sustained, multi-session and hands-on learning they need when working in isolation on a computer. As a result, these schemes tend to serve only as tick-box exercises. Large volumes of manufacturing workers may 'appear' to be trained, but the learning experience they've had offers very few long-term benefits.
Instead, employers should opt for strategies that facilitate regular engagement and encourage staff to demonstrate that they've actually absorbed the information and are incorporating it into their day-to-day work.
A closer look at the learning preferences of manufacturing workers
A hands-on approach to training and assessment is particularly crucial for 'deskless' industries, like manufacturing, which require practical skills which are best demonstrated, practiced and observed in person.
In addition, because of the vocational nature of the work, manufacturing professionals are often more practically minded and therefore less likely to respond well to self-led, computer-based learning.
This preference for hands-on learning is confirmed by deskless workers themselves. In fact, our research amongst deskless employees, including those in the manufacturing industry, shows that 74% in vocational industries prefer a face-to-face or hybrid approach to training over self-paced online learning.
Clearly, a hands-on approach to training and development is crucial to long-term business success. However, for time-poor manufacturing businesses, the manual nature of delivering traditional face-to-face learning consistently and at scale presents a challenge. It could potentially cost money and involve time. So, where in the process can time and cost savings be made?
The solution
An answer is to opt for a strategy that combines the learning advantages of face-to-face training with the efficiency benefits of digital tools.
In practice, this involves taking a digital approach to the coaching, planning, training, measuring and assessment aspects of skills development, reducing the time spent on admin tasks, so that resources can be focused on delivering all-important in-person learning experiences. In addition, digital tools will improve consistency and boost compliance, which has a knock-on effect on productivity and, in turn, the business's bottom line.
The challenge of staff shortages across the engineering and manufacturing industry shows no sign of slowing. However, a careful re-evaluation of how talent is trained and developed certainly holds some of the answers to this growing problem. When done well, employee training will enable firms to build strong, productive, and loyal teams to meet the increasing demand for manufacturing skills across the UK.