Eyewear additive manufacturing to generate US$2.3bn in 2030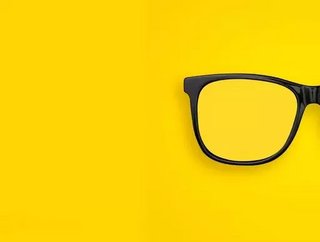 SmarTech Analysis reports the additive manufacturing eyewear industry will generate US$2.3bn in 2030...
In an announcement made by SmarTech Analysis, the company reported its latest research findings that the 3D printing (additive manufacturing) for eyewear manufacturing segment,will generate US$2.3bn in 2030, a CAGR of 20% from 2020.
The figures include revenue generated from three AM industry specific segments: AM hardware, AM materials and AM services. Revenues including 3D capturing eyewear and software and all 3D printed applications will total to more than US$5bn yearly.
Other key takeaways from the report:
Powder bed fusion (PBF) is the most common AM technology, producing 80% to 85% of all final parts - the technology is also used for prototypes
The most common use of material is nylon for eyewear due to its versatility and its effectiveness in powder bed fusion
3D scanners will become a part of the digital additive manufacturing workflow in multiple verticales, with dedicated 3D scanners being implemented in the eyewear industry as the products move towards digital production and mass customisation
Expectations that the future adoption of 3D printing in manufacturing will evolve via two major pathways: "One is by providing the means for several smaller studios to challenge the larger groups by expressing new ideas and offering new customization options. The other is by large groups such as Luxottica and Safilo (among others) to expand their prototyping and product development activities, bringing production in-house to respond even more rapidly to changing fashion trends and client demands," commented SmarTech Analysis.
These predictions follow additional research conducted by which reported that the use of additive manufacturing has doubled in the past year for 70% of organisations.
"The results of this survey show we're at the beginning of radical change. Additive is ready for prime time, and manufacturers are already moving into actual manufacturing to save manufacturing costs while building stronger supply chains that can withstand the worst type of unforeseen events – such as the pandemic," commented Blake Teipel, Ph.D., CEO and Co-founder, Essentium.
For more information on manufacturing topics - please take a look at the latest edition of