Top 10 Manufacturing Newsletters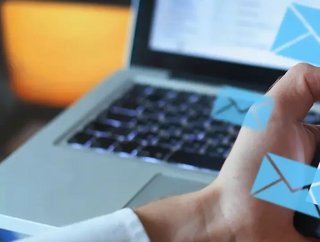 Manufacturing Global takes a look at the top manufacturing newsletters for industry insights, trends, updates and more
Manufacturing Global 
An innovative, digital publication, Manufacturing Global is at the forefront of the manufacturing industry bringing business executives up-to-date with the latest news, information and trends from across the industry. 
Bringing readers inside the world of manufacturing, Manufacturing global seeks to inform, engage and interact with leading executives on key trends, technological advances, lean developments, operational excellence and the progression of people and skills throughout the industry.
"We strive to keep our ears to the ground and our fingers on the pulse to bring time-poor executives a breakdown of the most important breaking stories and news updates from one of the globe's most influential industries.
"We aim to enhance the industry's media landscape and generate open dialogue with our readers to influence the sector for the better while creating an interactive client development tool."
Manufacturing global offers its readers a free weekly newsletter to subscribe to, to receive highlights on the latest news, events, and reports from the publication straight to your inbox. 
Launched: 2007 (Bizclik Media Group)
Website: Manufacturing Global
LinkedIn: Manufacturing Global LinkedIn
Newsletter: Manufacturing Global Newsletter
Headquarters: Norwich, United Kingdom
Manufacturing Today
Manufacturing Today is a trade publication for industry leaders, offering both print and digital publications to its readers. Manufacturing Today strives to help executives at senior boardroom and production levels stay up to date on the most important operational issues in a dynamic market. 
Manufacturing Today offers its readers a free newsletter subscription featuring the latest updates on areas such as additive manufacturing, production management, Industry 4.0, disruptive technology, maintenance and logistics.
Launched: N/A
Website: Manufacturing Today
LinkedIn: Manufacturing Today LinkedIn
Newsletter: Manufacturing Today Newsletter
Headquarters: Norwich, United Kingdom
Thomas Industry Updates
For more than 120 years, Thomas Industry Updates has been operating a a leading industrial sourcing platform and marketing powerhouse in North America. "We serve professionals on both sides of the industrial buying process to create solutions that inform, support, and empower industry."
To hepl B2B buyers and industrial suppliers grow their business, Thomas Industry Updates provides information, solutions and guidance needed to successfully navigate the digital industrial economy.
Thomas industry updates provides its readers with a free newsletter subscription with information on the latest industry news and trends, product announcements and innovations.
Launched: 1898
Website: Thomas Industry Updates
LinkedIn: Thomas Industry Updates LinkedIn
Newsletter: Thomas Industry Updates Newsletter
Headquarters: United States
Inbound Logistics
"When Inbound Logistics produced its first issue in 1981, transportation and logistics were back-room silo functions and the term 'supply chain' didn't exist."
As such, Inbound logistics advocated to realign businesses by better matching supply to demand, as well as speeding and reducing inventory.  Staying true to its educational mission, Inbound logistics is one of the leading infromaitonal change agents for reinventing supply chain processes and a catalyst for new approaches to business operations.
Inbound logistics offers its readers a free print publication to qualified subscribers, and a free newsletter with industry news, trends, insights and more.
Launched: 1981
Website: Inbound Logistics
LinkedIn: Inbound Logistics LinkedIn
Newsletter: Inbound Logistics Newsletter
Headquarters: New York, New York, United States
Engineering360
A leading inline destination for engineers, Engineering360 provides a single source for critical engineering content, information, insight, tools and community for engineers and technical professionals in multiple industries. 
"GlobalSpec's Engineering360 connects industrial marketers with their target audience of engineering and technical, professionals – generating awareness, demand and engagement opportunities at all stages of the buy cycle."
Engineering360 provides its readers with a free monthly newsletter subscription that includes industry trends and events, equipment, and techniques related to plant and facilities engineering.
Launched: 1996 (GlobalSpec)
Website: Engineering360
LinkedIn: Engineering360 (GlobalSpec) LinkedIn
Newsletter: Engineering360 Newsletter
Headquarters: Albany, New York, United States
Industry Week
Dedicated to championing the people and companies that make the US a global leader in the manufacturing industry, Industry Week is a source of information for decision-makers and disruptors.
Industry Week focuses on the latest transformations, the 4th Industrial Revolution (Industry 4.0), how companies develop and deploy talent, technology to achieve transformational leadership practices, revolutionary business models, state-of-the-art production systems, and next-generation products.
Industry Week offers its readers a tailored newsletter depending on the interests of the subscriber. All its subscriptions provide the read industry news, best practices, and thought leadership insights from the industry. 
Launched: 1882
Website: Industry Week
LinkedIn: Industry Week LinkedIn
Newsletter: Industry Week Newsletter
Headquarters: Cleveland, Ohio, United States
Plant Services
Plant Services magazine provides those in or interested in the manufacturing industry with an MRO resource, featuring problem-solving articles and editorials for plant maintenance professionals. 
Plant Services offers its readers a free subscription to its newsletter, providing industry news, case studies, white papers, products, and special reports targeting the topics you are interested in.
Launched: N/A
Website: Plant Services
LinkedIn: Plant Services LinkedIn
Newsletter: Plant Services Newsletter
Headquarters: Schaumburg, Illinois, United States
Manufacturing Management
"An authentic voice of UK manufacturing for more than 70 years," Manufacturing Management celebrates the best of UK manufacturing and the management teams that make the UK's factories world-class.
Manufacturing Management aspires to help readers realise growth in their sites' productivity and profit via the content it provides. The publication focuses on lean management techniques through to maintenance via the fourth industrial revolution (Industry 4.0).
With a promise to not spam your inbox, Manufacturing Management offers its readers a free newsletter subscription to read the latest manufacturing news, process and events. 
Launched: 1947
Website: Manufacturing Management
LinkedIn: Manufacturing Management LinkedIn
Newsletter: Manufacturing Management Newsletter
Headquarters: Dartford, Kent, United Kingdom
The Manufacturer
Providing manufacturing news, articles, events and insights, The Manufacturer is an industry publication that covers all sectors, and delivers thought leadership articles, regulatory updates, and promotes best practices for manufacturing boardrooms and senior management.
The publication has a strong digital and social presence, offering events and conferences, strong partnerships with academic bodies, and support for employer-led skills development. 
The Manufacturer offers its readers a variety of packages to subscribe to, starting from its free subscription through to its single licence, 10 users licence and unlimited user licence. 
Launched: 2008 (acquired from receivership) 
Website: The Manufacturer
LinkedIn: The Manufacturer LinkedIn
Newsletter: The Manufacturer Newsletter
Headquarters: London, United Kingdom
The Engineer
Founded by entrepreneur and engineering enthusiast, Edward Charles Healey, The Engineer is a monthly magazine covering the latest innovations in engineering and technology both in its headquarters (the UK), and internationally.
The current Editor for the Engineer is Jon Excell, who has worked on the publication for more than 15 years. Also on the editorial team are Jason Ford, features editor Stuart Nathan, and senior reporter Andrew Wade. 
The Engineer offers its readers a free subscription to its tailored email bulletins for the areas of interest to its subscribers. 
Launched: 1856
Website: The Engineer
LinkedIn: The Engineer LinkedIn
Newsletter: The Engineer Newsletter
Headquarters: London, United Kingdom