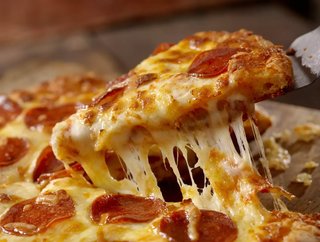 Pete Trundley, Supply Chain Director at Domino's Pizza Group on sustainable pizza and the future of the manufacturing industry
Please could you start by introducing yourself and your role at the company?
My name is Pete Trundley, and I'm the Supply Chain Director at Domino's Pizza Group. In short, I'm responsible for overseeing the overall direction of Domino's supply chain in the UK and Ireland. That covers manufacturing our dough, as well as sourcing and distributing anything our stores might need – from toppings to uniforms. It's an amazing job that touches everything from health and safety, customer services and food quality right through to manufacturing, warehousing, and distribution.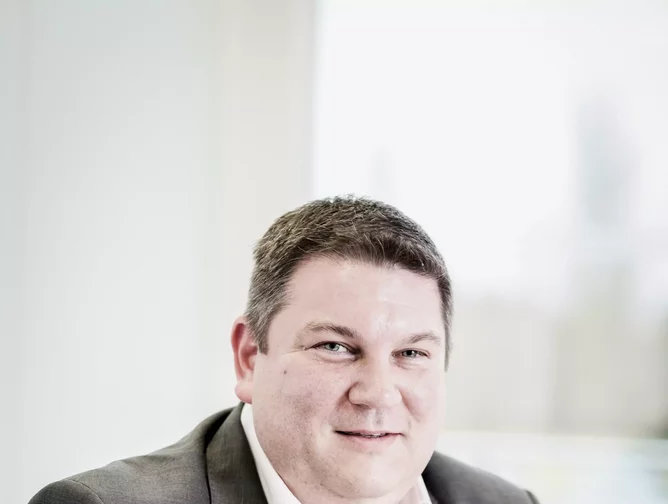 What is your experience in the Manufacturing industry?
The vast majority of my work experience lies with food. I studied food science and food processing technology at university, which I subsequently used to kick off my career in new product development and technology. After a few years of that, I moved into operations, occupying several site management roles, until I eventually ended up as Head of Manufacturing at The Silver Spoon Company. Fast-forward 12 months, I was in my first Director role, a position I've held at both Associated British Foods (ABF) and now Domino's Pizza Group. 
How do you see the industry evolving over the next decade? 
The short answer is that there will have to be a significantly greater focus on productivity in the UK, mainly achieved through automation.
"For many years, the UK has had a bumpy relationship with productivity, largely due to high labour availability and low wages. I think the COVID pandemic has demonstrated that, as a nation, the UK can sometimes be overly dependent on other countries for manufactured goods, and we need to fix that. The only way we're going to be able to resolve it is if we significantly increase productivity through greater use of automation and artificial intelligence (AI). The urgency for this approach has increased significantly in 2021 as we continue to experience the greatest labour shortage in the UK since 1997, for several well-publicised reasons. 
What trend are you most excited to see evolve? 
Sustainability is top of the list for me. 
As a species, humans can be ingenious when they put their minds to something. We now need to collectively focus on living a more sustainable future. I'm a science-based thinker, and science says that we don't really have much time left. 
About 10 years ago I attended a seminar on "2 degrees north" – which, in short, means things will drastically change on Earth if the temperature rises by two degrees centigrade. A decade on, we're now predicting that the Earth's temperature will have increased by 1.5 degrees centigrade by 2030 – so only half a degree left to go!
So, whilst it's not the most positive trend to comment on, there's a burning platform we must address. Man's impact on Earth has to become our highest priority, and the manufacturing industry has a massive part to play in that – both in operating more sustainably across entire supply chains, but also by creating the technology for more sustainable solutions such as electric cars, hydrogen boilers, or green energy sources, like wind farms. The manufacturing industry must commit to doing its part in this. 
What does sustainability mean to you? 
Sustainability can mean different things to different people. For me personally, I think of it as each generation leaving the planet in a better place than when they found it. The same can apply to individuals, families, communities, companies and so on… 
At Domino's, our goal is to deliver a better future through the food people love. This means that sustainability is at the heart of everything we do, from where we source our ingredients and electricity to power our facilities, right through to our packaging and how we dispose of surplus food. We know how important it is for our customers to know they're buying from an ethical business, and we're continually looking for new ways to innovate in that space.
Over the length of your career so far, what has been the best piece of advice you have ever received?
There have been a couple that really stuck with me over the years. Firstly, recruit the very best team you can – don't compromise. And secondly, focus on doing your job to the best of your ability and progression will come to you. If you focus purely on progression, it is unlikely to happen. 
Has there been a particular achievement that you are proud of?
The thing I have always been most proud of in my career is seeing others develop and prosper. Whilst I was at ABF, I was a sponsor of the Grocery Group graduate scheme. Over a period of something like 13 years, I've been blown away by watching fantastic graduate recruits blossom into phenomenally talented individuals, contributing to both their companies and society in general. 
I also love building stuff and the legacy I am most proud of at Domino's has been seeing our Warrington supply chain centre develop from a concept on paper to a cutting-edge facility in real life. We delivered the whole Warrington supply chain centre project on time and on budget, whilst creating more than 250 jobs in the local area. Just driving passed it on the M62 still amazes me every time – like, did we really build that? 
What inspires you?
The entire Domino's system inspires me. At Domino's, one of our major values is growing and winning together. So many of my colleagues have come through the door 10, 15 years ago and worked their way up from the warehouse floor to the management team. It's a privilege to be surrounded by such a talented, committed team. 
Also, great leadership inspires me. What makes a leader go from someone you want to follow to someone you can't? For me, the answer is usually defined by the leader's moral compass. 
What are your favourite things to do outside of work?
I grew up in Cornwall and didn't leave there until I was 12, so I didn't see a lot of the world until my teenage years. Most of my time now is spent trying to give my children as many early-life experiences as I can. On the rare occasion that I do get a bit of time to myself, I can be found either watching cricket or supporting my local pub – sometimes at the same time!