From hardware to software: the digital journey of automotive companies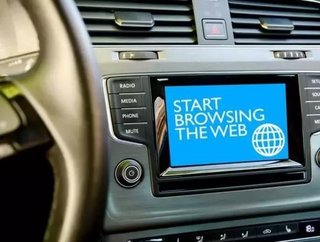 Digital disruption is changing the course of the automotive industry, with trends like Big Data, IoT and automation steering the change towards a more t...
Digital disruption is changing the course of the automotive industry, with trends like Big Data, IoT and automation steering the change towards a more technology-driven future. In order to survive in this new digital reality, automakers need to develop the core digital capabilities that are becoming integral to staying on the cutting edge of automotive technology.
Gartner predicts that by 2020, there will be more than 250 million connected vehicles on the road worldwide. With disruptive players like Google, Uber and even Apple reportedly working on smart cars, traditional automakers need to act fast or risk losing market share to more agile, technology-driven competitors who have the innovative solutions to engineer next-generation vehicles built for tomorrow's smart roadways.
More and more automakers are beginning to act like IT companies, and they will no longer be defined solely by their engineering capabilities and craftsmanship, but will also carve out their competitive position by how digital their products can become.
According to research by McKinsey, the car of the future will be connected, employing data to monitor safety conditions, and to communicate with other vehicles and an increasingly smart roadway infrastructure. Made possible by the convergence of IoT and sensor technology, Cloud computing and Big Data analytics, manufacturers are still just scratching the surface of the potential for their use in vehicles.
As cars become increasingly software-driven, real-time data can be used to monitor vehicle performance, provide real-time traffic and road hazard alerts, instantly call for emergency assistance, and even predict mechanical problems before they happen. Manufacturers will also be able to stay connected with their products and monitor their vehicles long after they have left the showroom floor.
In addition to the benefits to drivers, applying analytics tools to data from smart vehicles has the potential to benefit the manufacturers themselves, by identifying production issues and reliability problems that can be re-engineered and fixed in succeeding models.
Taken together, these technology advancements have the potential to revolutionise what people expect from their vehicles. Customer satisfaction will no longer be measured simply by how vehicles drive, but how they interact with their owners and the world around them.
Thus, automakers must carefully plan their future technology initiatives to ensure that they have the right computing environment in place. Their systems must be able to efficiently handle the enormous amounts of data generated by smart cars, or they risk alienating a new generation of customers that has redefined reliability as "anytime, anywhere" access to services and information. Smart cars also can create a positive feedback loop with the potential transform the entire automotive value chain.
Taking incremental steps to modernize can put manufacturers on a path to have the control and visibility into their enterprises required to succeed in the future. Early adopters always have the advantage, so auto companies without a clear innovation strategy should turn to digital specialists to help them get their data driven strategy on track.
The most significant hurdle that auto companies need to overcome may actually be themselves. To stay competitive, automakers need to break free from cultural inertia and do away with a traditionally conservative approach to innovation and fully embrace the disruptive power of the Digital Age. 
Nitin Rakesh is CEO and President of Syntel.