Health & safety in a post-COVID-19 manufacturing industry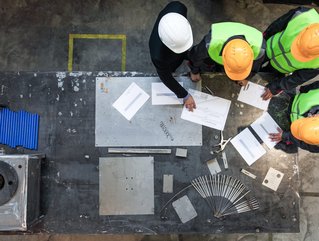 From Arrowpoint Advisory to Informa Markets India, health and safety is adapting in the manufacturing sector post-COVID-19 & a new report shows priorities
Health and safety rules in manufacturing have not always been a priority, but in early 2020, they shut the global industry down. As the world goes back to work post-COVID-19, many manufacturers have a new perspective on health and safety.
Manufacturers admit financial return is prioritised over their health
New research from Arrowpoint Advisory has uncovered what business owners in the manufacturing sector prioritise, from financial return to their health.
Arrowpoint Advisory is an expert M&A, debt and special situations adviser, with a 40 year track record of delivering outstanding results for our clients and part of Rothschild & Co.
The Heart of the Deal report questioned 350 business owners across manufacturing, as well as financial services and sectors including media, technology and healthcare. They were surveyed on the impact of COVID-19 and their perspectives, concerns and future plans, such as selling their business. Results showed:
8% of business owners in the sector said their health would be their biggest consideration for selling their business
98% of business owners in the manufacturing sector would delay the sale of their business for greater financial return, even at the risk of compromising their own health
"The past two years have been varied for manufacturers, with many businesses having to contend with COVID-19-induced labour and capacity constraints and materially disrupted supply chains," said Graham Carberry, Managing Director at Arrowpoint Advisory. "There is a clear determination from leaders in the sector to work through these issues, learn from them and rebuild their businesses, even if this comes at a personal cost. Given how hard manufacturing leaders have worked to pull their businesses through the pandemic, it makes sense that they would want to protect the legacy they have built."
Health and safety and technology in the manufacturing industry
In India, manufacturing makes up 16% of the country's GDP. Trade show organiser Informa Markets held the 7th Occupational Safety & Health (OSH South India) India event, as well as the 6th SAFE South India 2022 at the Chennai Trade Centre. Running from 17th - 18th June, these shows offered the Indian manufacturing industry a platform to discuss occupational health and safety hazards and how new technologies can help protect staff and equipment.
"OSH South India and the SAFE Expo 2022 is an attempt to give a much-required boost to the Indian manufacturing industries," said Yogesh Mudras, managing director Informa Markets India. "The Expos will represent the entire value-added chain of the occupational health and safety and securities industries to the buyer-seller community in South India. These are industries that bank on newer and improved technological innovations on a constant basis. We see there an immense growth potential along with the learning and networking opportunities for suppliers and service providers at these expos".