How industrial manufacturers prioritise product development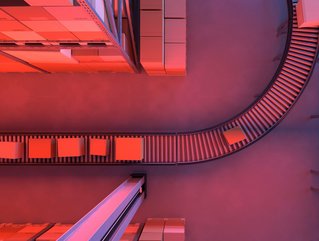 Industrial automation
Patrick Dalez, Product Business Line Director at Qt Group, discusses the results of a new manufacturing study on how businesses are adapting to the economy
According to a new study from Qt Group, industrial manufacturers are feeling the effects of macroeconomic conditions and are adapting to deliver competitive advantages.
Software company Qt Group is headquartered in Espoo, Finland, has 700 employees and is present in more than 180 countries.
The biggest impacts on manufacturing product development
In its survey, Qt Group asked manufacturers:
Which factors have affected product development the most?
39% said connectivity
31% answered interoperability
33% hailed AI/ML
Why are you advancing UI and UX:
28% cited the potential financial gains
28% pointed to the technology advancements and the importance of keeping uptodate
26% said they wanted to increase their market share
19% pointed to innovation from competitors
What have been the biggest impacts on your product development:
47% said increased product prices
47% also said lower profit margins
41% cited increased time-to-market
40% pointed to the adoption of cross-platform development tools and acquiring new talent
37% answered streamlining product lines
36% said rewriting software.
Demand for powerful, low-cost manufacturing hardware
Patrick Dalez, Product Business Line Director at Qt, sees that connectivity is becoming more important to manufacturers across the world.
"The division among industrial OEMs over which technologies to invest in is not entirely unexpected. It's clear that technologies like over-the-air updates are extremely divisive, particularly in places like Europe where many factories have network barriers - not even your cell phone will work there, so naturally, they don't want any over-the-air-updates," said Dalez. "They look for stable software and secure applications to run long-term on the machine, or that would be managed or updated via cable or local USB port. On the whole, around the world, we're seeing connectivity becoming more important, but to quite varying degrees. There are, of course, big vendors trying to shape the narratives of which technologies will matter most for industrial automation, but in general, we're hearing that more powerful, low-cost hardware is a focus."
*************************************************
Check out our free upcoming virtual event, Manufacturing LIVE, 6-7th December 2023.
For more insights into Manufacturing - check out the latest edition of Manufacturing Magazine and be sure to follow us on LinkedIn & Twitter.
Other magazines that may be of interest - Healthcare Digital.
*********************************************
BizClik is a global provider of B2B digital media platforms that cover 'Executive Communities' for CEO's, CFO's, CMO's, Sustainability Leaders, Procurement & Supply Chain Leaders, Technology & AI Leaders, Cyber Leaders, FinTech & InsurTech Leaders as well as covering industries such as Manufacturing, Mining, Energy, EV, Construction, Healthcare + Food & Drink.
BizClik, based in London, Dubai & New York offers services such as Content Creation, Advertising & Sponsorship Solutions, Webinars & Events.