How manufacturers can build their sustainability credentials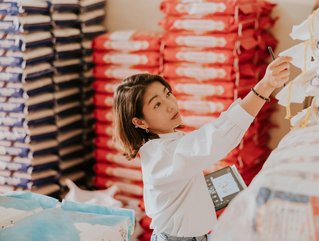 Sustainable manufacturing
James Crosby, Head of Sustainability at Advantage Utilities, on how businesses can enhance their sustainability credentials ahead of World Environment Day
The United Nations initiative for World Environment Day, 5th June, was formed in order to raise awareness about protecting the environment. This offers manufacturing businesses the opportunity to expand upon and continue their progress towards net-zero, says Dr. James Crosby, Head of Sustainability for Commercial and Industrial Energy Supply and Usage at Advantage Utilities.
As the sustainability and net-zero agenda continues to gain momentum, Crosby tells us about the most important elements in any manufacturing business' net-zero strategy, as well as the expected benefits from enhancing sustainability credentials.
The need for continued net-zero development
"First, it is important to underline how pressing the situation we find ourselves in is," he says. "Since the industrial revolution, green-house-gas (GHG) emissions have poured into the atmosphere at an unprecedented rate within the Earth's lifetime. These GHG emissions have caused and exacerbated the dramatic effects of global warming. As a result, the world average temperature is now ~1oC warmer relative to the mid-1900s. Consequently, the UK has launched a clear target of net-zero emissions by 2050 to limit this warming to ~2oC.
"But scientists have recently warned that the world will likely breach the 1.5 oC threshold in temperature increase by 2027, meaning our progress towards a more sustainable future is more important than ever: our progress over the next few years will define what the future of the environment looks like."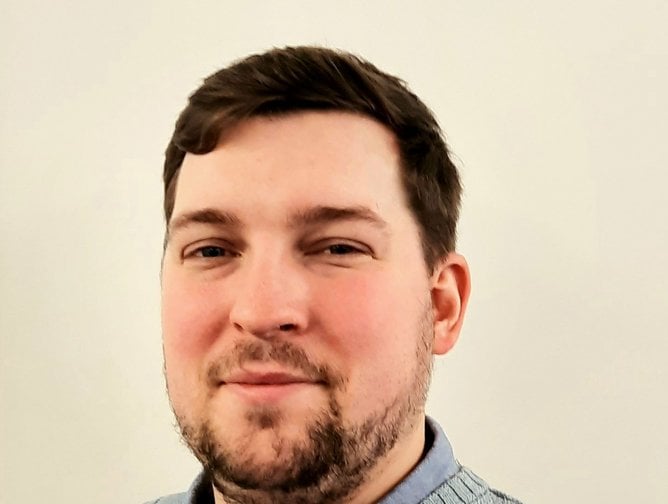 James Crosby
What the manufacturing sector can do to facilitate this net-zero journey
In order for the manufacturing sector to form a key part of this transition, it will need to assess how its operations are contributing to these GHG emissions. From there, it can build a plan to organically reduce these emissions and become more sustainable.
"A key strategy for this will be to employ three key focuses:
Becoming more self-sufficient in power consumption
Becoming more efficient in how energy is consumed
Upgrading your fleet to more environmentally friendly fuel sources
"Manufacturers can employ technologies which enable them to supplement their grid energy consumption. After all, the UK grid remains a pollutive source of energy (~0.19kg of CO2 per kWh) and expensive."
Onsite renewable generators such as solar PV, wind and hydroelectric provide a low-carbon form of energy which is also at a fraction of the price.
"Furthermore, manufacturers should investigate their operational infrastructure to ensure they are operating as efficiently as possible (e.g. efficient HVAC, efficient lighting etc.). Given that the greenest and cheapest energy is that which is not consumed at all, this is a key step towards reducing costs and maximising sustainability.
"Finally, the longer-term solution is for manufacturing companies to investigate how they can enhance their fleet operations to be more efficient and less pollutive. This may come in the form of electrification, HVO-integration, and integration of green-hydrogen as a fuel source."
The additional benefits of enhancing sustainability credentials
Finally, becoming more sustainable, enhancing a manufacturing companies' environmental credentials and achieving net-zero does not need to increase operational costs.
"Adopting the majority of renewable and efficient technologies will enable a company to decrease their operational costs (e.g. £/kWh/m2). As a result of record-high energy prices, the energy produced from renewable onsite generation comes at a fraction of the cost with rapid payback models. For example, businesses with electricity rates of 25p/kWh are commonly seeing solar PV generators installed with a payback of <4 years and a levelized cost of electricity (LCOE) of <5p/kWh over the lifetime of the system.
"Moreover, many manufacturing companies are facing pressure from key business partners to become more sustainable and keep within their environmental & social governance (ESG) criteria. Integrating more efficient and renewable technologies will not only decrease their running costs and enhance green credentials, but also make them more competitive in growing their business with key partnerships. Businesses should therefore take note of the ways in which they can both lower energy costs and make further progress towards net-zero as far in advance of 2050 as possible - for the environment's sake!"