How manufacturers can benefit from implementing 5G
By Angus Ward, CEO, BearingPoint/Beyond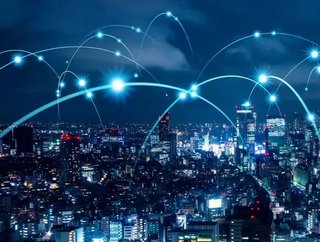 Angus Ward, CEO, BearingPoint//Beyond, discuses how manufacturers can benefit from 5G...
In the past, enterprises have often taken time to embrace new technologies but there is one that seems to have captured their attention at an early stage: 5G. Many enterprises, particularly those within manufacturing, expect 5G to have a transformational impact on the way they do business. With some estimates that up to 55% of existing manufacturing processes could be fully automated, many believe that it can unlock major productivity gains whilst improving customer personalisation and experience alongside improving base products.
Indeed, in partnership with Omdia, predicts that manufacturing should benefit more than any other vertical from 5G. Globally, manufacturers stand to gain $4.6tn from 5G adoption over the term of Omdia's forecast, in 2035, which is 5.4% of total sector output. As well as being the biggest sector opportunity in absolute terms, it is the fourth biggest as a percentage of sector total output. It's no wonder manufacturers are the furthest ahead in launching enterprise 5G. Omdia's Enterprise 5G Innovation Tracker finds that 43% of projects that have reached the deployment stage are in manufacturing – and if we include the broader "industrial" sectors such as transportation, utilities, energy, and mining, then we're closer to 80%.
But how are manufacturing companies currently approaching 5G? And how are they planning to deliver advanced applications such as robotics, including automated vehicles? 
The current state of play
Rapid expansion in advanced technologies that enable Industry 4.0 – robotics, VR, AI, IoT and Ripple to name a few – have huge potential to improve outcomes for manufacturing. For example, increasing automation and in tandem, reducing rework, inventory and downtime but also making mass customization, adding digital services to physical products (such as an app) and innovation easier to deliver.
For instance, one of the applications used for quality control inspection is machine vision – AI-powered defect detection. Due to its high bandwidth requirements, there's a clear need for quality connectivity and Mobile Edge Computing (MEC) such as delivered by 5G. Robotics and augmented/virtual reality are other key applications enabled by 5G. According to our research, 63% of manufacturing 5G rollouts for which there is an application include at least one robot. This includes flying robots – drones used to inspect industrial structures or inform disaster response. 
To realise transformation outcomes, the telecoms network with MEC will be increasingly running these real-time industrial control processes. This is at a time when it is becoming much easier to run complete 4G/5G core networks and on relatively basic hardware too, which means that it's both easier for enterprises to run their own campus networks and for industrial control protocols to run over 5G. 
Regulatory change is also making this transformation possible. By designing spectrum policy to better suit enterprise users, regulators are giving enterprises and alternative providers the ability to run their own networks. Today, Europe is in the lead – there are more manufacturing-related 5G projects in Western Europe than anywhere else in the world, notably thanks to Germany's pioneering spectrum policy.
Creating a partner ecosystem
However, each project requires a different set of skills, including those that manufacturers do not have. So how are they thinking of filling these gaps? The majority of manufacturers strongly believe that Communication Service Providers (CSPs) can deliver on the promise of 5G. However, CSPs can't be expected to have the required knowledge in drones, machine vision, or robotics. To deliver these advanced applications and help manufacturers reap the benefits of 5G, CSPs will need a diverse ecosystem of partners.
By creating a partner ecosystem that comprises CSPs, vendors, solution providers, and channel partners – all bringing complimentary capabilities to the table – manufacturers will be able to realize the possibilities of 5G. Manufacturers are looking for easy to try, easy to buy and easy to consume solutions that are fully packaged with minimal set up and paid for as you go (PAYG) to minimize upfront cost and risks. The challenge for CSPs is stepping into the ecosystem-enabled solution provider lead role. This starts with a detailed understanding of the problems their manufacturing customers are looking to solve, bringing together the right partners and leading co-creation of the right solutions that their customers most want to buy,
Within this ecosystem, identifying the right specialist solutions providers is the biggest challenge, including providers of machine tools, automation technologies, and other vertical-specific systems. Working in close co-operation with their manufacturing customers as part of the co-creation process will often be pivotal to forming the right 5G manufacturing ecosystems. 
The way forward
A successful example of a manufacturer tapping into an ecosystem of solutions providers, where a CSP plays an orchestrating role, is . The start-up electric car manufacturer installed a private 5G network in its factory, managed by Vodafone as part of its Mobile Private Networks product line. This enabled an entirely cable-free plant and for production processes to be reconfigured quickly. By taking advantage of Vodafone's broad portfolio of spectrum and ecosystem of solution providers, including IoT.Nxt and Grandcentrix for IoT and automation solutions and IBM for augmented reality systems, e.GO can access more applications and services. It's able to reduce change-over times, optimize and innovate faster, and deliver a highly customized product at scale. 
It's clear that the manufacturing sector has the most to gain from 5G. Enterprises in this space are more engaged and positive about the potential benefits and so projects are springing up rapidly. And the pandemic we are experiencing will only act as the great accelerator of these trends – intensifying the need for increased automation, flexible and reconfigurable production processes, and international diversification of supply chains. To make sure manufacturers provide the products and services their customers want and reap the full benefits of 5G, building a strong partner network made of CSPs, solution providers, channel partners and vendors, will be crucial.