How to ride the wave of digital disruption – a manufacturer explains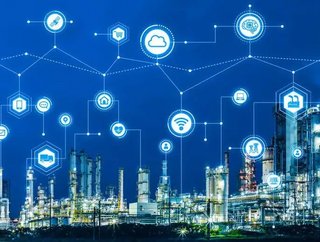 Digital transformation has arrived in manufacturing and the potential shows no signs of abating. European Commission research estimates Industry 4.0 wil...
Digital transformation has arrived in manufacturing and the potential shows no signs of abating. European Commission research estimates Industry 4.0 will boost manufacturing production by 20% by 2020, thanks in part to a 50% decrease in downtime. Darren Duke, business analyst at world-leading foam product manufacturer Zotefoams, explains how manufacturers can harness data to create actionable business insights, and how emerging technologies can be applied to refine today's manufacturing processes.
There is no 'silver bullet' technology to guarantee growth for manufacturers, but there is a winning attitude. Businesses that keep an open mind to all possible technology options and take the time to review them will stand a better chance of making the right investment – one that will power the business ahead of its competitors. For that, you need an open enterprise strategy that enables you to maintain that sort of open mind.
No 'one size fits all' approach to technology investment
Investing in good analytic and reporting software can help you spot trends or outliers early – allowing you to respond in an agile way. Used right, this sort of software will help you react faster to market and customer needs.

To prepare for market fluctuations, manufacturers should run a regular portfolio management exercise and see how changes in the next year could move products around a tool such as the Boston Matrix which analyses businesses based on their growth and market share. They can then consider what opportunities or problems will arise and prepare for them accordingly.
Key technology trends for manufacturers
To successfully ride the wave of digital disruption, manufacturers must embrace the move towards fast data analysis, interaction through social networks and a move towards a light, app-based suite of systems.

At Zotefoams we are always looking to gather information from real-time or near-real-time automated analysis using artificial intelligence (AI) to highlight trends that a human may miss.
That means that AI can help us be more proactive in quality, product and customer service areas. We also really like the way the technology is changing to allow us to pick up social media trends and industry conversations – revealing market insights such as untapped customer needs. We all know that younger business system users are used to an app-based ecosystem. Systems we use such as Microsoft Dynamics 365 are particularly valuable in delivering this, as they allow businesses to design their own, tailored apps to increase productivity and streamline business processes.
Moving closer to the customer adds market direction and financial understanding
Manufacturers must ensure they can identify the real value drivers for customers, and the internal measures used to maintain this value. Valuable input comes from our technology partner Columbus who recently published a major industry report that explores how manufacturers can effectively prepare for 2020 and beyond. Drawing on academia, technical experts and industry leaders, they identified the emerging technologies that are allowing manufacturers to develop customer-centric strategies and, for the first time, put the customer at the heart of all business operations.

Traditionally, the manufacturer has been far-removed from the customer. Transforming to get insights into market direction or financial movements will move manufacturers closer to their customers and their needs. This will accelerate the movement from risk averse, capital intensive industries to a smarter, faster, analytical and results-driven business with predictive process controls and improvements.

Emerging technologies have arrived
Each manufacturer will have a differing use case for emerging technology, but technologies such as artificial intelligence and IoT have almost limitless potential and applications.
At Zotefoams, we are looking at new technology around sensors and predictive product quality as well as the more established predictive maintenance areas.
Using AI, we will look to pick up machine problems based on real-time monitoring before the business reports any issues with plant equipment. The aim is to have large screens in maintenance workshop so each morning the team can review what's going on, identify any likely problems and provide mitigating actions prior to a machine stop. Our goal is for this proactive approach to keep the machines running without failure, increasing overall equipment effectiveness.

Incremental gains with digital transformation
These technologies are truly helping manufacturers to respond faster to changes in the market, as well as helping us understand the value of products from a customer or end user perspective. They are also allowing businesses to reduce the time spent gathering data from a range of ad hoc systems and spend more time on the decision-making process.

With a careful, measured approach to technology selection and deployment, the promise of digitised manufacturing operations is within reach of businesses of all sizes.

Darren Duke is a business analyst and IT consultant at Zotefoams plc, a leading global manufacturer of lightweight, high-performance foam products based in London.