Huawei: manufacturing the right prescriptions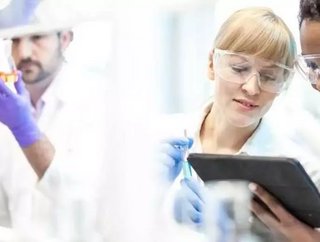 The advanced technological age of the Internet of Things (IoT) is here and continues to bring great opportunities across a number of industries. IoT is...
The advanced technological age of the Internet of Things (IoT) is here and continues to bring great opportunities across a number of industries. IoT is destined to benefit the global economy in a variety of different ways. We can expect enormous growth in the year ahead with the number of connected things due to reach 8.4 billion by the end of 2017.
For the manufacturing industry in particular, IoT has huge potential. Increasingly manufacturers are implementing networks of sensors to collect data and then using technologies such as big data analytics to understand the data collected and machine learning algorithms to find hidden insights without being explicitly programmed where to look. These evaluations are able to provide valuable insights into operations across the business, including predicting maintenance before equipment breaks and tracking products as they move throughout the supply chain.
Connected pharmaceuticals
One specific sector within manufacturing that can benefit from IoT is the pharmaceutical industry. With technology quickly advancing the manufacturing of drugs and other medicines for patients, IoT is able to accelerate this by improving the efficiency and effectiveness of processes.
For example, a factor that does stand out for the pharmaceutical industry is the need to document everything for compliance reasons. IoT has the potential to improve this process dramatically by cutting out the paperwork, as equipment will be connected.
In addition to this, as the industry moves towards outcome-based and diagnostic-focused therapies, IoT provides the ability to capture data and complex processes, allowing manufacturers to leverage intelligent data and insights. This allows manufacturers to gain better visibility of the business and to easily extract data for analysis if an issue arises.
To make IoT processes much smoother and ensure deployment is successful, implementing a cloud platform to support it is vital. An effective cloud solution provides a strong foundation for IoT and also improves system reliability and ensures service continuity. It also enables dynamic and agile scalability when needed for the rapid roll-out of new IT services.
Taking the right prescription
One pharmaceutical organisation that was able to improve its business through the use of cloud computing was China Pharmaceutical Group (China Pharm), the largest pharmaceutical group in China.
Even though it had one of the industry's most-advanced IT platforms, China Pharm decided to build a cloud-based platform to support the requirements of IT planning for the next five to ten years, especially important with the growth of IoT. In the first phase, China Pharm planned to build a dynamic and scalable mail resource pool platform that would include the legacy Coremail system to offer mail services for approximately 60,000 employees in the Group and it's subsidiaries.
Huawei was able to integrate the legacy of the VMware platform, create a unified operating platform and also a unified management platform to enable the group to centrally manage resources, build disaster recovery systems and also extend its business systems.
With cloud computing in place, the potential for IoT is greater than ever for China Pharm. It's time for other pharmaceutical manufacturers to follow suit so they can successfully implement IoT, improve efficiency and better manage manufacturing operations.
By Karabet Krikorian, Head of WEU IoT & Industry 4.0 Solution Innovation, WEU Solutions Management, Huawei Technologies Co. Ltd