Procurement & Supply Chain
Statista: Top 10 Pharmaceutical Manufacturers in 2021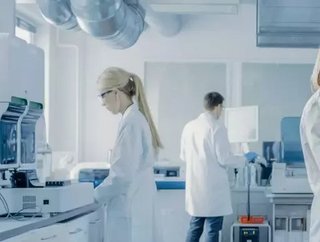 Manufacturing Global takes a look at the pharmaceutical manufacturers predicted to receive the highest revenues this year by Statista.com...
The pharmaceutical industry has had a strong presence in recent news and companies have shown their willingness and ability to overcome struggles throughout one of the most testing years for the industry. 
Manufacturing Global takes a look at revenue predictions from Statista.com of companies that are facing a busy year ahead. 
10: Takeda...
With a projected 2021 revenue of US$30.5bn, Taka is one of the largest manufacturers of Intermediates and APIs, that caters to Europe, Japan and Korean markets. The company has gained recognition on multiple occasions for its achievements in energy saving, safety and environmental practices.
09: GlaxoSmithKline (GSK...
GSK has provided much needed support to the COVID-19 research efforts. The company has played a vital role in supporting the filling and finishing of the Novavax production process. Statista shows a predicted revenue of US$39bn by the end of 2021.
08: Sanofi
Sanofi is a French multinational pharmaceutical company headquartered in Gentilly, France. The company was formed in 2004 as Sanofi-Aventis, and changed its name to Sanofi in May 2011. Sanofi engages in the research and development, manufacturing and marketing of pharmaceutical drugs, mainly in the prescription market, and also develops over-the-counter medication. The company covers the areas of cardiovascular, central nervous system, diabetes, internal medicine, oncology, thrombosis and vaccines.
07: Merck & Co...
Merck and Co. saw a fair share of involvement during COVID-19. The company supported the manufacturing process of pharmaceutical giant Johnson & Johnson, as a key part of the formulation and filling of the vaccine. Statista estimates they will reach US$44.8bn in 2021.
06: Pfizer
Pfizer is an American global pharmaceutical corporation headquartered in New York City, and its research headquarters are in Groton, Connecticut. It is among the world's largest pharmaceutical companies and is listed on the New York Stock Exchange. Pfizer develops and produces medicines and vaccines for a wide range of medical disciplines, including immunology, oncology, cardiology, diabetology/endocrinology, and neurology. Its products include Lipitor, Lyrica and Diflucan.
05: Bristol-Myers Squibb
Global pharmaceutical company Bristol-Myers Squibb works to bring innovative drugs to market to support patients with long-term conditions. Employees receive an annual average salary of SEK 896k, reaching #86 place on Business Insider's original list.
Image source: Flickr
04: Johnson & Johnson
Johnson & Johnson has managed to appear on the Gartner list every year since the rankings debuted a dozen years ago, despite having a rather checkered past of product recalls and other supply chain incidents. That pattern continues this year, as the company is praised by Gartner's analysts for deployment of digital technologies to improve supplier collaboration, while at the same time the company is under fire—and just lost a $55 million lawsuit—for claims that its talcum powder causes ovarian cancer. J&J's use of the Internet of Things, serialization and track-and-trace technologies will no doubt be put to good use as the company defends its products against mounting health claims.
03: AbbVie...
It comes as no surprise that AbbVie is expected to receive the third highest revenue this year. With 10 manufacturing sites across the globe (covering the US, Europe and Asia) the company prides itself in developing innovative approaches to new research and development. Statista predicts a 2021 revenue of US$50.5bn.
02: Novartis
With very active accounts on Twitter, Facebook and YouTube, Novartis is among the fastest-growing companies on social media. The pharma company uses different Twitter tactics to engage consumers, such as interviews conducted on Twitter dubbed "twitterviews," as well as "tweetchats."
01: Roche...
At number one on our list, and suggested to reach US$51.3bn in revenue, is Roche pharmaceuticals. During the early stages of COVID-19 Roche had implemented a shift-hand-over software system to streamline manufacturing, while managing the difficult circumstances. Employees were able to communicate effectively during shift changes, while complying with Covid-19 restrictions.