iBASEt's Rashpal Mundi on the risks of outdated technology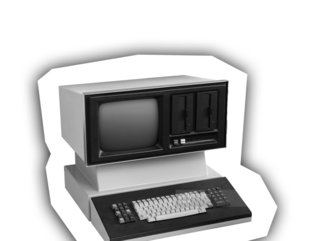 Rashpal Mundi, Senior Partner Manager for iBASEt EMEA, on how the manufacturing sector is changing and the danger of outdated technology
Many of the most notable changes to the manufacturing industry over recent years relate to Industry 4.0. As manufacturers embark on their digital transformation journeys, new software, devices, and robotics have completely transformed the way manufacturers operate. The rapid influx of technologies and new processes has forced manufacturers to implement new methods and procedures, often relating to the way they manage and utilise data.
The web of Industry 4.0 is only going to grow over the coming years, meaning huge amounts of data will be generated. This means it is essential that manufacturers secure a single source of truth for their data, while providing employees across the organisation access to the tools they need to analyse and make sense of it. If organisations cannot accurately examine their data then any insight will be lost, which will mean that making intelligent, data-driven decisions will be extremely difficult.
One such company simplifying how complex products are built and maintained is iBASEt. The company is on course to accelerate manufacturers' move away from paper-based and manual processes to become digitally-enabled businesses. With iBASEt, the likes of Airbus, BAE Systems and Rolls Royce are on a journey from the factory floor to a finished product, as efficiently as possible.
Rashpal Mundi recently joined iBASEt as Senior Partner Manager for EMEA. The company was a natural fit for him, having spent more than two decades working in the UK manufacturing sector.
"I have worked across the ERP and PLM solutions space, specialising in Aerospace & Defence and Automotive customers," says Mundi. "I spent almost a decade at Dassault Systèmes before my most recent position at Majenta Solutions, a Dassault value-added reseller."
Mundi is responsible for expanding iBASEt's partner network across EMEA, which is a key part of iBASEt's business strategy.
How to attract Gen Z talent in the manufacturing sector
The cornerstone of iBASEt's digital operations suite is its Manufacturing Execution System (MES). The company has been recognised by Gartner as a leader in its MES Magic Quadrant.
"We also have specific solutions for Supplier Quality Management (SQM) and Maintenance, Repair and Overhaul (MRO), and provide professional services including business transformation, product deployment, upgrade and testing, and performance assessments and tuning," explains Mundi. "Key industries we support include Aerospace & Defence, electronics, industrial equipment, medical devices, nuclear and shipbuilding."
Mundi, however, is aware that digital reluctance could drive the next generation of talent away from UK manufacturing, while slow digital adoption will make it difficult to attract and retain talent.
"It's now mission-critical that UK manufacturers overcome digital reluctance," says Mundi. "They need to be doing everything they can to ensure smart, smooth operations as the industry faces up to recession and spiking energy costs. Putting these challenges aside, digital reluctance is also putting the next generation of talent off working in the industry."
The manufacturing industry is rightly proud of the higher education opportunities and graduate schemes that exist, but the talent production line hits a problem when people arrive at the workplace.
"If fresh recruits find themselves stuck using legacy technology or paper-based processes, then inevitably they will become frustrated and discouraged," says Mundi. "This is borne out in our research, which shows outdated technologies and a lack of innovation as two of the top reasons for people exiting the industry."
Mundi believes that it is essential for manufacturers to position themselves as an attractive place to work, and technology is central to this.
"To avoid losing employees and attract Gen Z talent, a commitment to digital can demonstrate manufacturing is a progressive industry to work in. This means using technology to eliminate repetitive tasks and provide crucial insight that fuels intelligent decision-making."
As a US-born company, iBASEt naturally has a strong domestic presence. At the same time, it's growing internationally, with offices in the UK, France and India; a third of its customers are now EMEA-based.
"The UK plays a pivotal role in our wider EMEA strategy, and we are committed to helping the UK's manufacturing industry harness the power of digital," says Mundi. "Our research has uncovered that 94% of UK manufacturers believe the industry has fallen behind the US due to a lack of digital investment, and we are keen to help them catch up."
iBASEt has partnered with the MTC for a number of years now, demonstrating its commitment to fostering technology-driven innovation and collaboration across the UK manufacturing sector.
"This is a long-term partnership, with our Digital Operations Suite, powered by Solumina iSeries, available to researchers and members of the MTC's National Centre for Advanced Manufacturing Technologies," says Mundi.
This is just one example of the positive steps iBASEt is taking to drive change as a part of its long-term commitment to the region.
The danger of outdated technology in manufacturing
Mundi believes that if the UK manufacturing industry fails to collaborate, innovate and accelerate its digital journey, the gap between the UK and US manufacturing industries (as outlined earlier) will widen.
"With 93% of manufacturers believing a lack of digital investment poses the risk of going out of business in the next decade, it's clear that time is of the essence," he says.
The continued use of pen, paper and spreadsheets for increasingly complex operations poses a huge risk and is not feasible. With consideration as to how complex major nuclear and space projects are – with hundreds of adjustments and changes being made along the way – it's hard to believe some of them are still being run via spreadsheets. At best, this approach can create inaccuracies and increase the risk of human error, but at worst, it could lead to project failure and leaders losing their jobs.
"Relying on outdated technology means manufacturers will be placing their organisation on the knife edge and will see their more tech-savvy and advanced counterparts continuing to take their contracts away," warns Mundi.