IBM is taking on e-waste and sustainable manufacturing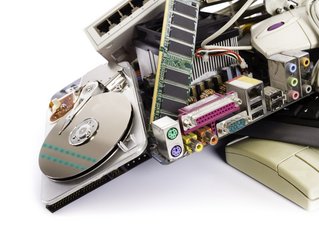 Bruce Anderson is Managing Partner of Global Manufacturing for IBM Consulting. Here, he details IBM's sustainability initiatives & reducing e-waste
Bruce Anderson is Managing Partner at IBM Consulting, where he oversees global operations across automotives, aerospace and electronics for IBM Consulting. In his role, he also provides leadership for delivering business and technology solutions across these three industries.
"My team needs to have that forward-looking point of view of what our clients are going to want and need," says Anderson. "Not only from a consulting perspective, but in the future from a lot of our technology products as well."
International Business Machines Corporation – known as IBM – was founded in 1911, as the Computing-Tabulating-Recording Company in New York. Many decades earlier, Charles Babbage had designed the first successful automatic calculator and years later, the first commercially successful computer, the Altair, was sold. IBM's first products arrived right in the middle of these events.
In 1981, the IBM Model 5150 arrived for small business owners. IBM also created the fondly remembered, but now long defunct floppy disk and the chess-playing system Deep Blue.
In 1992, IBM branched out into consulting. The company remains headquartered in New York and has a revenue of US$57.4bn . Last year, the company rebranded from IBM Global Business Services to IBM Consulting, feeling that, after the spinoff of Kyndryl – formerly IBM's managed infrastructure business – rebranding to IBM Consulting served as an opportunity to re-examine the services IBM offers and focus on the problems it solves best for its clients.
What led Anderson to the role of Managing Partner at IBM Consulting was his clear focus on the client set.
"I came to IBM 26 years ago," he says. "We were building out the consulting side of IBM, but always with industrial sector clients. Early in my career, I got focused on this client set."
As his career progressed, Anderson started to gain specialisations in the topics clients were working on in manufacturing, as well as the linkages into finance.
"At IBM Consulting, I look at how clients want to use new technology to solve their business problems. I reverse that sentence and say, 'What are the business problems that our clients are trying to solve?'. Then I look at how our view on technology can accelerate what they're attempting," explains Anderson. "Obviously, we're very excited about what's been going on with quantum."
Quantum computing is a nascent technology, which uses quantum mechanics to fix problems beyond the reach of classical systems – and Anderson knows already how he is going to use it.
"If you take a look at some of our most complicated problems in supply chain and in manufacturing, they're optimisation problems. Long-running optimisations don't do well on classical systems, so you start to introduce quantum computing into that. You have all sorts of possibilities for more optimal answers in a manufacturing context," he says. "Everybody has their hands in manufacturing."
Anderson spends a lot of time in the electronics industry, where he sees some of the most complex manufacturing in the world – and where Quantum can help.
"During COVID-19, there were a lot of disruptions in manufacturing, so now we are seeing enterprises making changes to where they're going to locate their manufacturing and also looking at more advanced manufacturing techniques."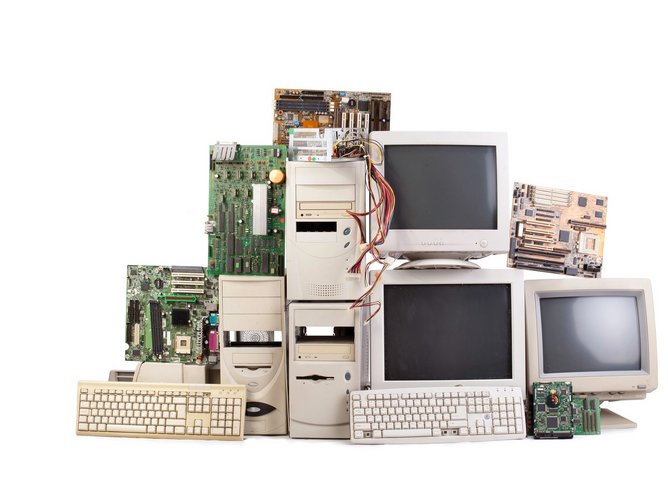 E-waste and sustainability
As a part of its sustainability initiative, IBM is unlocking innovative and scalable solutions across all of the industries it is involved in, from manufacturing to food production.
"When you talk about sustainability, you've got to talk about both ends," says Anderson. "What is it that you're creating? Was it an environmentally responsible process? What is going to happen at the end of its life?"
E-waste represents 2% of America's landfill waste, but it equals 70% of overall toxic waste. Globally, up to 50m metric tonnes of e-waste is disposed of annually. IBM is looking at the lifecycle of its products to reduce the volume of e-waste, with data from its annual ESG report showing the goal of limiting products sent to landfill to 3%, through reusing and recycling products.
In 2021, IBM reused, resold or recycled 97.7% of its end-of-life products, sending 2% to waste-to-energy plants and a final 0.3% to landfill. Anderson hopes more manufacturers will follow.
"I think that, as sustainability gets more in the consumer's mind, all manufacturers will respond to these issues. Right now, the world seems to be focused on reporting 'How good or bad are we? Who is worse than us in the same product category?' – I call it peeling the onion: grab all the data, peel the onion, take a look at what's rotten and go fix it."
Diversity at IBM
IBM has always been able to see the talent inside potential employees. The company's first employee with a disability was hired in 1914, decades before the Americans with Disabilities Act of 1990 was installed to support such workers. The company joined The Valuable 500 in 2020, a global business collective designed to advocate for disability inclusion in business.
"At IBM, diversity and inclusion are foundational principles of our culture," says Carla Grant Pickens, Vice President and Chief Diversity & Inclusion Officer at IBM. "By fostering conscious inclusion and active allyship, every IBM employee can make a positive impact on society while bringing their authentic selves to work. Innovation and creativity can thrive when differences are embraced and diverse experiences are at the table."
"I just think that accommodating all types of talent, however it presents itself, is something IBM's been a leader in for a long time," says Anderson. "I think you can say that that sounds very altruistic, but I think it's also just good business as well."
There's a lot of talent out there that doesn't always show up in an expected way, and IBM has been very efficient at figuring out how to find it. Over the next 12 months, the consulting company is looking to draw in new, skilled employees and help their clients prepare for future supply chain disturbances.
"I believe that the world feels like it's got its arms around these disruptions," says Anderson. "But there's more than one, right?"
The COVID-19 period caused huge supply chain disruption and havoc to the manufacturing environment, followed by Russia's war against Ukraine and the political tensions between the US and China.
"I think what's going to happen is enterprises, whether or not they are specific to manufacturing, are going to get better at dealing with disruption," says Anderson. "You won't find them caught saying, 'We never thought of that scenario'. When you actually bring the data in, analyse it and say, 'If this scenario happens, this is what we do' – have your plan backed up by facts."
Anderson believes that this will play very well into what manufacturing consultants in broader corporate functions can do to help their clients in the next year.