IBM & SAP team up to create a new manufacturing solution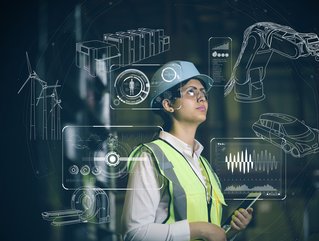 SAP & IBM have created 'The Connected Plant' solution to assist the manufacturing industry in solving problems from spotting deficiencies to worker safety
Manufacturing leaders SAP & IBM have used the problems caused by the pandemic as an opportunity for innovation and determined collaboration.
IT company IBM was founded in 1911 and is based in Armonk, New York, with a revenue of US$57bn.
Computer software company SAP has a €27bn revenue and was established in 1972, in Walldorf, Germany, by leaders who had previously worked at IBM.
In 1989, IBM and SAP set up their Global Alliance Partnership. This year, they have joined forces once again, in a 'Connected Plant' solution.
SAP and IBM team up to solve manufacturing problems
Prior to the pandemic, problems persisted in manufacturing. The events of the past two years have made these issues impossible to ignore.
"Manufacturing operations were woefully lacking in real-time visibility," said SAP in a statement. "During manufacturing execution, process data could not be automatically captured. Tracking worker safety remained an elusive goal. The absence of an end-to-end perspective meant that it was difficult to understand process effectiveness and make quick, crucial decisions, compromising future planning.
"Under these circumstances, continuously and effectively running a manufacturing operation was a challenge – as was providing added value to customers. During COVID-19, the absence of available shop floor operators only made the situation worse."
SAP and IBM saw the need for an intelligent manufacturing solution, which could observe the end-to-end manufacturing process and prioritise worker safety.
A modern solution for the manufacturing industry
The answer is 'The Connected Plant' solution which creates real-time manufacturing execution planning as well as tracking and provides automated reporting of machine and process data.
The Connected Plant solution championed by IBM and SAP allows managers to see manufacturing orders for each shift, check that all desired components are available, utilise a chatbot, spot deficiencies and confirm assembly and sub-assembly completion.
However, both companies know that this solution will need to be modernised as the manufacturing world, indeed the whole world, moves forward.
"To compete in a highly disruptive and rapidly evolving world, companies require the ability to rewire their organisations to create efficient, automated business processes – applying advanced technologies to transform static, siloed processes into agile, intelligent workflows," said Mark Foster, IBM Services Senior Vice President.