The importance of digital customer experience in the manufacturing industry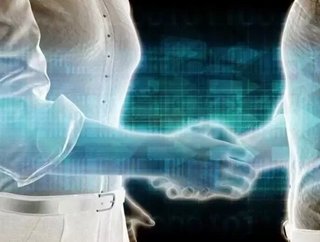 Customer and experience are two words that you dont often encounter in the manufacturing industry. On the whole, manufacturing is an industry focused on...
Customer and experience are two words that you don't often encounter in the manufacturing industry. On the whole, manufacturing is an industry focused on the product – rather than how it is presented to the customer – and to some extent, rightly so. Much of the insight usually found within the boardroom walls of a manufacturing giant are typically applied to product design or R&D. The next step in the chain (the B2C offering) is usually handled by the supplier/distributor who sells the end product onto the various customer groups.
But recent research by Gallup reveals 71 percent of B2B companies are at risk of losing customers by not being fully engaged with the companies they do business with, and tend to live from one RFP to the next. These companies will find it hard to compete as the retention of existing clients becomes as important as the acquisition of new ones. Which means relying on the strength of product design and a competitive pricing strategy is no longer enough, they need to view the world through the lens of their customers and priorities the customer experience.
There is good reason why customer experience has become such a modern buzzword, and it is one which is increasingly pertinent for manufacturers. It is all about growing the business from existing clients and improving optimized efficiency to bring in new ones; understanding the relationship your organisation has with customers; and working to improve it through all engagements with the brand. But when faced with this seemingly monolithic task, where should already stretched decision makers start?  
A logical place to begin is often the company's online presence and digital customer experience offered. Business-focused web platforms are developing quickly and are often a manufacturer's shopfront in an increasingly digital world. It needs to convey a lot more about the business and how it works than acting as a simple online version of a product catalogue. When customers are looking on an organisaiton's website, whether it's for something specific or just to find out more about the company and its products, they are looking to be inspired, influenced, engaged and reassured that it is the right supplier or partner for them. The right digital presence can say a lot. Even if those customers are other businesses, they're still people interacting  and they need to be connected with.   
The process of evaluating your digital user experience can also be a transformational one for a company. We recently worked with lighting manufacturer iGuzzini to create an online customer experience and digital platform for the company. As a global business, iGuzzini therefore needed to show a unified face to the world across all territories. As part of the process, we spent months working with the business' customers in different locations around the world, collecting detailed feedback about they used the brand's website, and what they would want from a new site.
As part of the entire digital experience redesign, we overhauled the structure away from a purely specific product-focused structure, which required a deep knowledge of the products types and models. Instead, the new site is much more intuitive, structured by product type: indoor; outdoor; or style of lighting. There is also a dedicated 'projects' section for inspiration, showing how different iGuzzini lighting types are being installed and showcased around the world.  Ultimately the platform is catering for two core audience needs - those looking to be inspired about what's in development and what's possible with iGuzzini lighting, and those who are intent on finding the specifics and details as quickly as possible.
The process of transforming the entire global digital presence for the brand put the website at the heart of the company's marketing and customer engagement processes, providing tangible feedback from their diverse international customers front and centre and providing iGuzzini as a whole with valuable insights into what their buyers and end users want from them. It is this kind of improvement in approach, towards a greater understanding of customer needs and building a strategic framework to activate that understanding, where customer experience can pay the greatest dividends for a business-to-business organisation. It provides a fresh perspective on the company from without, and inspires positive change from within.
For many manufacturing businesses, all of this would have them reaching first for the latest technological online presence to make them appear cutting edge and modern. That's not always the best approach, however. In understanding your customers, and attempting to answer their needs, to put them at the forefront of any transformation of your online presence. Otherwise you could be overcomplicating their experience of you – essentially making it much harder to sell.
It can a be a complicated process – especially if you have a wide range of potential customers engaging with you online – but the right approach can make their journey from finding your business to closing an order much more streamlined. Really, that's what every commercially focused company exists to do – sell more product. By getting closer to your customers and responding to how they interact with your business, taking a fresh look at your customer experience can not only help you with new business but retain it thereafter.
Tom Dougherty is User Experience Director at Delete