Intel Aims to Lead the World in Chip Manufacturing by 2025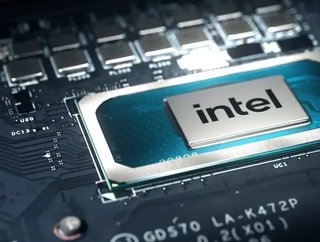 Intel intends to amp up its technology leadership and regain its #1 chipmaker status
As the US fell behind China and the rest of Asia in chip manufacturing, Intel was toppled from its position as king of the hill. But under new leadership, the company will launch a takeback of its former title. New CEO Pat Gelsinger recently stated that it's increasing its manufacturing investments and gaining new customers—including Amazon Web Services and Qualcomm. 
Part of its strategy is the technology that it'll be rolling out through 2025 and beyond. 'Intel has a long history of foundational process innovations that have propelled the industry forward by leaps and bounds', says Ann Kelleher, Senior Vice President and General Manager of Technology Development. Adds Gelsinger: 'We're accelerating our innovative roadmap'. 
What Technology Is In Store? 
Says Gelsinger: 'These innovations will not only enable Intel's product roadmap. They will also be critical for our foundry customers. The interest in Intel Foundry Services has been strong'. 
Setting Node Standards 
In addition, Intel will take steps to make it easier for customers to compare its chips with those of its competitors. As Patrick Moorhead, Analyst at Moor Insights & Strategy, told VentureBeat, there's no standard way to compare nodes from different companies. This makes it difficult for buyers to know which TSMC and Intel chips they should evaluate side-by-side. In essence, it's like trying to determine whether a Japanese yen should be compared with an American penny, dollar, or hundred-dollar bill. 
As a result, Intel will reinvent its naming system to make its nodes aligned with the rest of the chip manufacturing industry. 'We realised that our naming was confusing', says Sanjay Natarajan, General Manager of Intel's Logic Development Group. 'Intel's 10-nanometer was competitive with TSMC's 7-nanometer and so on. Now we have a clear lexicon'. 
What's Its Strategy Going Forward? 
If by 2025 Intel wants to regain its manufacturing leadership, it'll have to build up both its connections within the industry and its internal factories. Yet its executives have a solid three-part strategy in place: 
Internal Products.

Manufacturing its own microprocessors. 

External Foundries.

Designing chips for outside production. 

Outside Design.

Investing in factories for chips designed by other companies. 
And if nothing else, Intel has the motivation. Says Gelsinger: 'Until the periodic table is exhausted, we'll be relentless in our pursuit of Moore's Law and our path to innovate'. Adds Natarajan: 'Pat has his foot on the gas'.