KPMG: Top 10 Digitally Innovative Manufacturing Consultants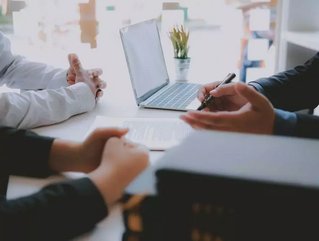 KPMG features in our Top 10 Digital Manufacturing Consultants in Manufacturing Global's July Magazine, we take a closer look at the firm...
KPMG is a global network of professional firms providing Audit, Tax and Advisory services. The firm has over 207,000 outstanding professionals working together to deliver value in 153 countries and territories. With a worldwide presence, KPMG continues to build on its successes thanks to clear vision, defined values and its people. 
Its industry focus helps KPMG firms' professionals develop a rich understanding of clients'​ businesses and the insight, skills and resources required to address industry-specific issues and opportunities.
KPMG serves a range of industries such as energy and utilities, consumer, retail and life sciences, technology, media and telecommunications, industrial manufacturing, financial services, insurance, oil and gas, healthcare and automotive, among others.
Manufacturing
KPMG's team of consultants has worked with manufacturers for many years, bringing insight and experience to every project. Its services help address an organisation's big issues and market priorities. These could include business model transformation, supply chain and distribution solutions, improving operational efficiencies or enterprise risk management. KPMG offers proactive, forward-thinking solutions that will help take advantage of the manufacturing sector's growth potential and overcome major industry challenges.
According to KPMG's , the manufacturing sector will be the first to unlock , consisting of around 5% of a typical manufacturer's annual revenue. With manufacturing making up 11% of the UK'S GVA, it is thought to be significant, not just for individual organisations but the national economy generally.
"5G and the Fourth Industrial Revolution hold the potential to revolutionise the manufacturing process," says Stephen Cooper, Head of Industrial Manufacturing, KPMG UK. "Our conversations with clients highlight the need for C-suite manufacturers to take an informed, strategic approach, mapping out a clear journey towards transformation that will make the most of these innovative technologies and drive lasting performance improvement."
Interested in who else made our Top 10? Click here!