Logik.io & Keysight Technologies e-commerce partnership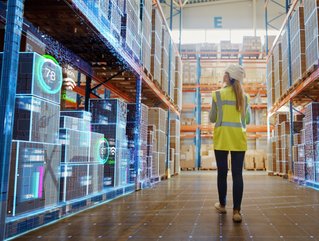 Software developer Logik.io & electronics manufacturer Keysight Technologies have partnered to streamline sales and make e-commerce easier
Logik.io and Keysight Technologies have announced a partnership to propel Keysight Technologies advanced design solutions with Logik.io's innovation.
Enabling customers with the best technology
Keysight Technologies works with visionaries in technology who want to build a more connected world. The company was selected as a North American Index Component of the Dow Jones Sustainability Index (DJSI), for its socially responsible operations and environmentally sustainable processes.
Logik.io is a software development company, founded in 2021, Chicago.
Keysight Technologies selected Logik.io to help its customers with the best technology solutions, with Logik.io's Commerce Logic Engine (CLE).
Earlier this year, Logik.io's CLE rolled out initial use cases to power a fast, high-performing quoting configuration experience for Keysight's sales teams and provided self-service configuration and quoting for its end customers via e-commerce.
BY 2023, Keysight Technologies will make the software available to all end users.
A partnership that will allow technology teams more freedom
"We want to be the best at understanding what customers are trying to achieve, and translating those needs into the products, services, and software we have to enable those solutions," said Balganesh Krishnamurthy, Senior Director of Global Applications and Transformation at Keysight Technologies. "To accomplish this requires continuous value improvement within our systems, and Logik.io is going to be a big part of that."
Logik.io's co-founder and CEO Chris Shutts is also excited about the partnership for the two companies.
"Keysight has world-class operations, IT and dev teams that are highly technical and capable of taking on nearly any system challenge, but they were held back by time-consuming processes like adding new configurations or making updates to their fast-growing product lines," said Shutts. "They needed a solution that would make it much faster and easier to accomplish these tasks so sales teams could sell new innovations as quickly as possible. Today, as a Logik.io customer, Keysight not only offers a high-performance experience for the products they're already exposing online but can expand its e-commerce business and drive more revenue through self-service channels. Keysight is a prime example of how Logik.io's Commerce Logic Engine allows enterprises to introduce products to market faster and free internal tech teams to be more strategic."