Logitech makes computer accessories with recycled plastic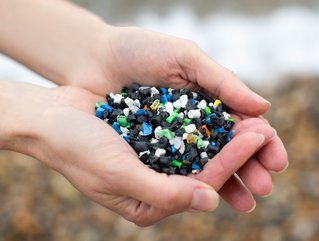 Switzerland's Logitech pivots to sustainable manufacturing by making new computer accessories like mice and keyboards with post-consumer recycled plastic
Consumer electronics company Logitech has created its biggest product portfolio to date, using post-consumer recycled (PCR) plastic, with 65% of all mice and keyboard units now including PCR plastic.
Founded in 1981 and headquartered in Lausanne, Switzerland, Logitech designs and creates products for computing, gaming, video, streaming and music. In 2020, the company made a commitment for 50% of its products to be made using PCR.
Manufacturing with a sustainable approach
Logitech has embraced sustainable manufacturing, innovation and sourcing. In 2021, 8,000 tonnes of virgin plastic were eliminated from Logitech products. This reduced the demand for plastic derived from petrochemicals and made e-waste items a valuable resource. According to Logitech, this equates to an estimated 19,000 tonnes of CO2 saved across the products' lifecycle.
In addition to this, Logitech has signed The Climate Pledge and was one of the first consumer electronics companies to provide detailed carbon impact labels on its packaging. Through a carbon capture programme, Logitech aims to be climate positive beyond 2030.

Making sustainable living easy with breakthrough manufacturing solutions
Logitech has been listening to the needs of their customers and many want to make choices that support the planet.
"Now, all consumers have a breadth of choice when it comes to selecting mice and keyboards that are aligned with their sustainable lifestyle preferences," said Delphine Donne-Crock, General Manager of creativity and productivity at Logitech. "By using post-consumer recycled plastic as our preferred material at scale, we have been able to take meaningful action to make sustainable living easy for consumers as well as make a substantial impact towards decreasing our carbon footprint."
"We're taking significant strides to defy business-as-usual and deliver breakthrough solutions in materials, packaging advancements, and circularity to lower the company's carbon impact," said Prakash Arunkundrum, head of global operations and sustainability at Logitech. "Our ultimate ambition is to have a positive impact on the environment and society and drive our whole sector forward by sharing our approach and collaborating."