Making driverless cars mainstream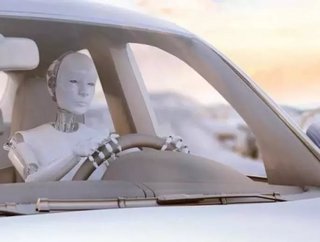 As we saw at the Geneva Motor Show, developments in connected and driverless cars and trucks are undoubtedly both a rapidly evolving area and an excitin...
As we saw at the Geneva Motor Show, developments in connected and driverless cars and trucks are undoubtedly both a rapidly evolving area and an exciting prospect, garnering serious media attention. The discussion around bringing this technology to market has developed beyond the cars themselves to considerations of the regulatory challenges ahead and the practicalities of testing the technologies on our roads.
The market for connected cars is expected to reach €122.6 billion by 2021, with developments continuing apace. In the US there has been a $4 billion investment in self-driving regulations to ensure consistency across states, while the UK government has initiated driverless car trials in Bristol, Coventry, Milton Keynes and Greenwich, with plans to extend these tests to motorways as early as 2017. Similarly, in France, the government allowed PSA Peugeot-Citroen to run trials in real conditions in the Paris area, with the experiment to be extended to other French cities including Bordeaux and Strasbourg this year.
Despite the interest and push from governments all over the world, the reality is that driverless cars will likely still take years to appear in significant numbers on our roads. What is holding them back is as much data and insurance regulations, as the kinks still being ironed out of the technologies themselves. The race in the production for connected cars is heating up – Apple's $1 billion investment in the Chinese company Didi Chuxing Technology reflects an intensifying battle over the future of driving, while other heavyweights are also investing in research around driverless cars.
However, there is some way to go before they can be integrated seamlessly into society.
Here we look at the three main factors that manufacturers and policymakers must consider to bring driverless cars into everyday life.
1. Updating infrastructure
Acknowledging the need for significant infrastructure development throughout the country, the UK government recently announced the creation of a 'connected corridor' pilot to focus on making current road systems compatible with developing automotive technology. For example, issues as trivial as faded lane markings have been enough to confuse semi-autonomous vehicles so far. These infrastructural imperfections can also be overcome by installing additional sensors and other data-reliant features into car systems. Similar SMART corridors in the US and elsewhere have been announced.
2. Insurance and liability
Discussions are already taking place with Google about making London a trial city to test out driverless vehicles, fuelling the debate around insurance and liability in the event of an accident. Ironically, testing of Google's driverless cars has found that the majority of crashes have been attributed to errors by human drivers, rather than self-driving cars. A Thatcham Research report estimates that driverless cars will dramatically reduce accidents and cut insurance premiums by up to 80 percent by 2040; despite this reduction, regulations around accident liability still need to be agreed.
As with testing, the UK has made great strides in this area; thirteen motor insurers recently formed the Automated Driving Insurer Group, aiming to bring the blurred boundaries of autonomous vehicle insurance into focus. Adrian Flux recently launched the UK's first driverless car insurance policy, showing again how this technology is headed for the mainstream. However, the reality is that the global motor industry is still coming to terms with the practical implications of this technology. The scrutiny insurers will place on manufacturers will only further delay widespread adoption.
3. Regulating data usage
As much as the arrival of connected and autonomous vehicles presents a host of opportunities for manufacturers and consumers, the expanded networks associated with the technology also create significant questions around data legislation. Around the world, there is a great deal of regulation surrounding ownership and usage of the data generated by these new sources. This needs to be taken into consideration and could become a major headache for global car manufacturers, given that it will impact the potential for this data to be monetised. Everyday drivers have also voiced concerns over third party access to their vehicle data. For example, the AA began a campaign dubbed "My Car, My Data", which aims to ensure that car owners have exclusive control over the information they share with their vehicle. As access to added services and benefits associated with connected cars become dependent on data sharing, it will be interesting to see how willing consumers are to forego their right to data privacy. Regardless, in order for manufacturers to overcome these challenges, collaboration with third parties is key, to avoid over-stepping any regulatory boundaries.
There are certainly significant obstacles for automotive manufacturers, technology vendors and the wider market to tackle before driverless cars enter the mainstream. The automotive ecosystem is making big investments in driverless cars and partnering with technology companies to overcome technological challenges inhibiting widespread adoption. What is crucial is that all stakeholders surrounding auto and component manufacturers work together in order to understand the challenges beyond product design. By doing so, they will find solutions for every aspect of personal mobility, including looking closely at the road infrastructure adjustments and investment in technologies that should be made now.
Prasad Satyavolu is Head of Innovation, Manufacturing & Logistics, at Cognizant