Manufacturing ecosystem: greater than the sum of its parts?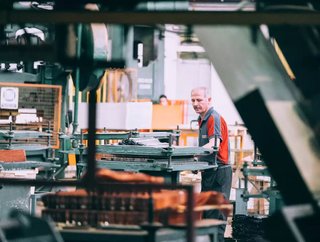 ​​​​​​​Difficulties in the wake of Brexit and the coronavirus give electronics manufacturers a chance to restructure their global supply chains
Graeme Robertson, business development director at CB Technology, believes now is the time for manufacturers to finally deliver the end-to-end service they've promised for years.
OPEN a newspaper or scroll through a news website and it doesn't take long before you come across reports about problems with the global supply chain. From the soaring cost of shipping containers to the lack of road hauliers to drive lorries, few sectors of the economy have been left untouched by the challenges. Electronics manufacturers are no exception. I recently sourced a component for one client that would normally cost 89p but now, due to availability issues, will cost £39.95 each.
Original equipment manufacturers (OEMs) are faced with a supply chain headache like never before. Entrepreneurial start-ups – which haven't built up the knowledge or experience of dealing with the market – are faced with an especially steep learning curve at the moment. Yet those same headaches caused by managing complex global supply chains also create an opportunity for electronics contract manufacturers (ECMs). After years of promising an end-to-end service, now is the time for ECMs to stand up and be counted.
While most ECMs currently claim to offer a full range of services – from prototyping through to ramp-to-volume production and ultimately to end-of-life management – the reality is that most of our industry still expects the OEM to provide solutions for almost everything within that envelope. In a lot of cases, it's what we'd call a "build-to-print" environment, where all the intelligence and control around the product is driven by the OEM.
Instead, our industry's ecosystem needs to put its words into action. We need to be in there right at the very point of conception, so we can advise our clients during the design process. By showing us the concept during the very first look at the design for the printed circuit boards, we can start to add value through our experience and engineering knowledge. We can help our clients to design their systems using the right components, both from an availability standpoint, but also in terms of cost.
If the mechanical design for a product contains 24 different types of screws and fastenings amongst its 700 parts then we can step in to suggest using only three different types of screws. Not only will having a narrower variety of screws save the client money directly by allowing components to be bought in bulk but it will also mean fewer drill bits, fewer interruptions to change manufacturing settings, and less chance of components going out of stock.
Adding value at the design stage isn't simply about components but also about processes. If we can spot that two components have been placed too closely together at the design stage then we can advise a client to adjust their plans so that the two circuits won't become shorted together when we come to solder them - resulting in the product failing within a test process or, worst-case, in the field. Spotting potential defects like that at source prior to committing the design can save a client money in rework costs by helping design in a zero-defect philosophy. If the product is designed correctly, the opportunity to build it right the first time repeatedly is much greater with this approach. 
Those front-end, value-add engineering steps are only the start of a truly end-to-end service though. Only by conducting a complete box build can ECMs really claim to be fulfilling that end-to-end promise. Once the design is agreed, the components are selected, and production has begun, too many devices are still being shipped back to the OEM from the factory to be configured before making their way to the ultimate customer, the end-user. Instead, ECMs need to have the capacity to build a device, configure a device, and ship a device to the end-user, leaving the OEM or entrepreneurial start-up to focus on what it does best – coming up with the ideas and marketing those products.
For us, it's a concept that's working well with our clients. We're putting the investment in, we're managing the supply chain, the logistics and the outbound freight. Our clients are paying for a truly end-to-end service that means they don't have to take care of export licences, deal with logistics, or spend hours raking through a global supply chain to find the right screw or chassis or light-emitting diode. 
These skills around logistics, supply-chain management, and cost control are ones that we already hold within our business. Offering these services to our clients means that we, in effect, become an extension of their own in-house engineering team. By working alongside our clients to service their customers, we build a level of trust that means we win repeat business.
As our industry develops to further embrace sensors and the internet of things – not only for consumer goods around the home but also in industrial sectors as diverse as energy, healthcare, and transport – the need for an end-to-end service will become even greater. OEMs and entrepreneurial start-ups will embrace ECMs that can lessen their impact on the planet by managing the end-of-life stages for electronic products. Only then will our electronics manufacturing ecosystem truly be able to demonstrate that it is greater than the sum of its parts.
Graeme Robertson is the business development director at CB Technology, Scotland's largest independent electronics manufacturing services (EMS) provider supporting businesses with complex high-level assembly and complete manufacturing services.