Manufacturing news roundup: skills crisis & hybrid modelling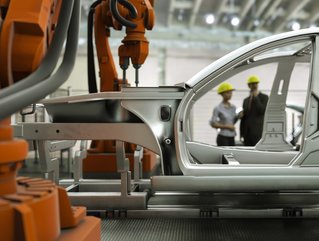 Manufacturing news roundup: Laurence Frantzis, New Street Consulting Group on the skills crisis & Gerardo Munoz, AspenTech, on hybrid modelling
Gerardo Munoz, Product Marketing Manager, AspenTech, explains why hybrid modelling is coming of age across the asset-intensive industries.
"Hybrid modelling uses AI and machine learning, alongside first principles, to capture unknown or unmeasurable details of phenomena, while recalibrating models using this data to change process conditions more easily. Unlike a conventional modelling approach, where expressions (e.g. reaction kinetics) need to be known or hypothesised before tuning their parameters, the machine learning algorithm learns how to predict the equipment performance from the available operating data. This results in a more efficient workflow and enables easy recalibration to new operating conditions, in addition to a model that is typically more accurate over a wider range of conditions.
"AI and machine learning allow manufacturers to build a model analysing a broader set of data while leveraging advanced data science techniques for model prediction. When combined with engineering principles and domain expertise, models can be built and maintained with less time and effort than traditional methods.
"The other key benefit is that hybrid modelling provides a better representation of the plant, which keeps the model relevant over a longer period of time. This reduces the barrier to entry for using modelling for asset optimisation by requiring less effort and expertise. With the models in place, the connected worker becomes free to perform higher value-added and strategic work."
Laurence Frantzis, Director at people advisory firm New Street Consulting Group, shares how the manufacturing sector can beat the skills crisis.
"A good starting point for addressing any talent problem is understanding the 'what' and 'why' of skills shortages. The executives we surveyed shared a number of key concerns: firstly, that new leaders rising through the ranks aren't equipped with the necessary hard and soft skills to succeed; secondly, that responsibility for future leaders to improve their skills lies with the employees themselves; and thirdly; that time constraints make these things very difficult to combat.
"77% of manufacturing leaders are concerned that future leaders don't have sufficient hard skills such as educational attainment and technical ability. A similar number, 78%, also revealed concerns about a lack of soft skills including communication and problem solving.
"It's important to consider how closely hard and soft skills align with motivation, initiative, and tenacity. If a lack of ability is already threatening the success of employees and they're having to invest extra effort to overcome challenges, it's likely they'll have less energy to develop themselves."
ESG (environmental, social, and corporate governance) performance is critical for businesses as they stand under the judgement of stakeholders, such as investors, funders, NGOs, regulators and even employees.
In this webinar, presenters from Workday and Deloitte will share research on the ways that ESG is changing businesses and how CFOs can find new opportunities within ESG to create value and you'll learn more about:
The impact of ESG on moving markets and driving regulation
Ways to prepare for sustainability standards
How to manage global sustainability reporting