Modern MES Market to reach US$46.37bn by 2027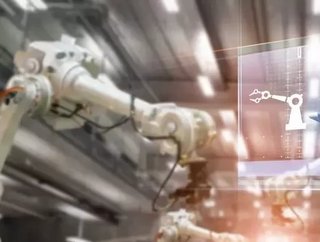 Latest report from Market Research Future (MRFR) expects the modern Manufacturing Execution Systems (MES) market to reach US$46.37bn by 2027...
New findings reported by Market Research Future (MRFR) predicts that the modern Manufacturing Execution Systems (MES) market will reach US$46.37bn by 2027 with a CAGR of 15.41% between 2019 and 2027.
10 prominent players highlighted by the report in the global modern MES market include General Electric Company, ABB Ltd., SAP SE, Emerson Electric Co., Werum IT Solutions GmbH, Applied Materials, Inc., Siemens AG, Rockwell Automation, Inc., Dassault Systèmes, and Honeywell International Inc.
"Modern manufacturing execution systems are integrated with ERP and lifecycle management applications, among others, to provide visibility, coordination, and control over manufacturing processes," reported MRFR.  
The core role of an MES is to increase the process capability and productivity of the manufacturing process, "the increasing manufacturing sector and the strong need to optimise manufacturing processes have increased the usage of manufacturing execution systems," added MRFR. 
As a result, rapid industrialisation has driven growth for the modern MES market and is said to continue to do so for the forecasted period. Other factors expected to fuel the MES market growth include the increased use of the internet of things (IoT), the growing adoption of MES in the power, food and beverage, water and wastewater treatment industries, as well as the need to monitor real-time data, increase data visibility and control of off-site development operations.
"IoT technology helps manufacturers create, streamline and collapse system architecture in a cost-effective, responsive and efficient manner. This technology also allows interaction and communication between industrial devices to provide the industry with optimum efficiency and flexibility. The proliferation of the industrial (IIoT) Internet of Things is anticipated to augment the installation of MES in the future," commented MRFR.
For more information on manufacturing topics - please take a look at the latest edition of