Oracle: connected industrial manufacturing with Industry 4.0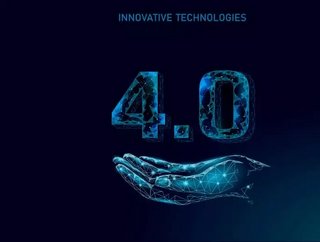 Manufacturing global takes a closer look at how industry 4.0 is driving connectivity within industrial manufacturing. Industry 4.0 turning 'what happ...
Manufacturing global takes a closer look at how industry 4.0 is driving connectivity within industrial manufacturing. 
Industry 4.0 turning 'what happened' into 'what will happen'. Via connectivity, advanced analytics and artificial intelligence (AI), industry 4.0 is creating autonomous manufacturing capabilities in the industry, with new technology driving innovation and forcing market disruption. As a result of IoT, AI, and cloud computing technology industry 4.0 is driving the transformation of product innovation, customer and field service, smart factories and value chain visibility.
Connected innovation 
While the physical product still remains important, for industrial manufacturers mastering the use of data and understanding the lifecycle of a product is becoming increasingly important. 
Oracle highlights that with this understanding, "tremendous business opportunities and improvements can be made when product lifecycle management (PLM) process is enabled with the digital thread and business management is expanded into the customer's operational domain." 
Using a connected feedback loop from customer usage, an innovative PLM process can improve product quality, assess new ideas, continuously improve offerings and shorten development cycles.
Industry 4.0 extends this into product end of life and critical customer expectations, product development and market opportunities.
Connected factory
By connecting production machines to manufacturing processes, smart factory solutions drive greater predictability and resolve maintenance requirements, reduce downtime and costs, and improve quality.
By harnessing IoT production monitoring manufacturers can manage productions at not only machine level, but plant, regional and global levels, to identify and monitor key performance indicators generating alerts and automated actions for manufacturing management. This technology harnesses machine learning, predictive maintenance and real-time monitoring to expand a company's capabilities for Big Data. 
SEE ALSO:
Connected service
With the introduction of Industry 4.0, digitalisation is transforming organisations in terms of how equipment is serviced, how an organisation strategically goes to market and how customer relationships are managed. 
This transformation is being driven by real-time asset data collection which provides business opportunities not possible a few years ago. Real time sensor data informs businesses on what is happening in the field, while real time data analytics provides information on what will happen.
This predictive maintenance and asset health analytics results in a proactive management approach to service, based on usage of environmental variables and key diagnostic values. 
Driven by the need to be agile, organisations are demanding 'products as a service' relationships from suppliers. Industrial manufacturers are required to design smart products to support customer demand and support changing business models.
Connected value chain
Digitalisation, a process which is transforming traditional operations and building new capabilities. Oracle explains that as the number of IoT devices, RFID chips and GPS trackers continue to grow, so does the ability to innovate traditional supply chains. The entire value chain can now experience complete innovation to drive true business value for manufacturers, partners and customers.
"While Industrial manufacturers are well versed in the value of real-time data acquisition and management action, the historical efforts and successes have largely been confined to the four walls of the factory," comments Oracle.
Industry 4.0 concepts enable manufacturers to enhance and extend the visibility and control of value streams. Increased real-time clarity and detail within the value chain can provide organisations with a true understanding of almost every aspect of the supply chain including lead-times, cost of components of materials, material availability and logistics.
For more information on manufacturing topics - please take a look at the latest edition of Manufacturing Global.