The past, present, and future of smart factories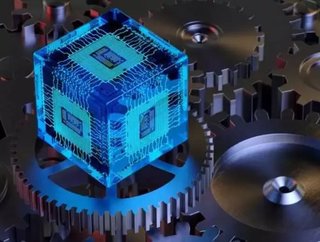 Technavio recentlypublished a report detailing the top three emerging trends impacting the Global RTLS Market for industrial applications to 2020, and f...
Technavio recently published a report detailing the top three emerging trends impacting the Global RTLS Market for industrial applications to 2020, and found that Ubisense is behind smart factories for many of the globe's leading manufacturers. Jay Cadman at Ubisense talks about the history of smart factories and the new products today that are enabling many more businesses to realise the benefits of RTLS. 
"While the phrase 'smart factory' is relatively recent, first coined at The Hanover Fair in 2011, the concept has been talked about in various forms for the past 30 years. And at Ubisense we've been creating smart factories for some of the world's leading manufacturers in the automotive and discrete industries for more than a decade.
"Ubisense's Smart Factory product was originally designed to specifically help vehicle OEMs tackle the challenges of managing ever increasing levels of complexity in assembly lines brought about by mass-customisation. By placing UWB tags on tools and mounting networked UWB sensors around the factory, we can locate and make sense of thousands of objects in a factory in real-time. This delivers real-time operational awareness and data-driven insights that enable smarter decisions for optimal process execution, eliminating the cost and burden of manual processes. This reduced the risk of errors and rework, increasing productivity and savings, enabling total traceability and compliance and increasing efficiency and automation.
"Around 4 percent of the world's cars are now built in a factory installed with Ubisense's Smart Factory but while automotive manufacturers have been the early adopters of location-driven Smart Factory solutions, others have also realised the benefits of best-in-class RTLS.  For the past six years we have been working with Airbus to gain global perspective of its assembly operations across multiple sites and have helped to boost production efficiency. We're now seeing an increase in demand from manufacturers of agricultural, military and industrial vehicles. This cross-sector demand is driving growth and analysts are predicting that the smart factory market will be worth 74.80 Billion USD by 2022, at a CAGR of 10.4 percent between 2016 and 2022.
"The rising adoption of UWB RTLS is one of the key trends fuelling the global RTLS market, a trend accelerated by new products that provide an entry level to this technology. Investing in a full blown RTLS solution is not only a major financial investment but represents a significant change to operations, systems and processes - a step too big for some who want to take a more cautious approach. Ubisense's new product AngleID helps make this transition in incremental stages, delivering immediate benefits at little cost. Simple to use and taking just minutes to set up, AngleID offers precise zone tracking of UWB tags at a distance of up to 45 metres. Working even in highly metallic environments, it has a wide range of uses such as tool tracking and vehicle direction identification or dock door management plus work step verification. As the benefits of AngleID are realised and ROI delivered, multiple readers can be networked together, offering a solution that is both scalable and future-proofed. It can then transition into full Smart Factory RTLS.
"While the emergence of cost-effective technologies such as UWB and ZigBee are contributing to the growth of the global RTLS for industrial applications market, solutions in the future need to be able to make sense of any location data. Ubisense's SmartSpace offers the next generation of location intelligence solutions, creating location context in large scale Industrial Internet of Things (IIoT) environments. It compliments IIoT platforms from market leaders such as Cisco, IBM and GE by monitoring the fine-grain interactions of objects as they move through processes, creating unprecedented visibility and robust, real-time industrial controls.
"With the wide range of products now available the question for many manufacturers is not 'can I afford to install an RTLS system' but 'can I afford not to in order to remain competitive with smart factories of the future'?"