Protecting micro data centres in the manufacturing industry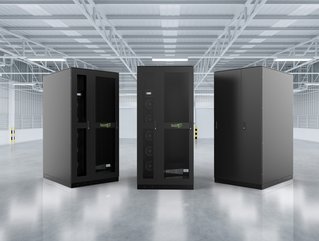 Chris Wellfair, projects director at Secure I.T. Environments, looks at the rise of micro data centres in manufacturing settings and how to protect them
Data centres are getting smaller all the time, and this has been of huge benefit to manufacturing and distribution companies, as the technology allows them to expand services, and get new sites running quicker than ever before. Whether the new data centre is supporting communications, live data feeds up and downstream of the supply chain, storage, or digital production floors, it is now possible to get a lot of power into a small space. These new data centres can be housed in remote unstaffed locations or in what would be regarded as an extreme environment for data centre equipment, where there is moisture or particulates in the air, or rapid changes in temperature, such as a production site.
In the past building a data centre would be a substantial undertaking requiring a large room or area of a site. Such projects take a long time to plan and build, and inevitably lead to some disruption on site. In some cases, a building or site may have planning restrictions that limit where a data centre can be located either due to listed status, or because of its proximity to residential areas. For those settings in inner city locations, it can be a case of simply not having the space available.
Micro data centres are one of the key solutions to these problems and are enabling manufacturers and distribution companies to upgrade and expand their operations, avoiding the challenges that we have just talked about. Micro data centres can house the same technical equipment a traditional data centre might or would rely on beyond the servers themselves including uninterruptible power supplies, cooling, environmental monitoring, power distribution and fire suppression.
For manufacturing, distribution, and logistics businesses, getting a new site operational as quickly as possible is key, and micro data centres offer an excellent way to facilitate this, as they can be built and configured off-site, delivered in the smallest of vans and operational in minutes. All this power can be housed in discrete cabinets, located in spaces that would have been unthinkable before: Plant rooms, unused cupboards, or very small rooms. They can even run silently located in used office space, or under a desk.
One of the key considerations for any data centre, is ensuring it and the surrounding area are protected from the risk of fire. While many data centres are regularly staffed or at least visited several times a day, by design, micro data centres are not always visible, or are stored in locations where if they caught fire, it could go unnoticed until the fire-rated cabinet were breached, an external room alarm triggered, or worst of all a fire door breached.
Of course, every industrial building will have in place several fire protection measures and systems, as well as complying with building regulations. But what is happening inside the micro data centre cabinet, and the processes in the data centre, matter just as much as whether the cabinet is fire-rated. Here are our top tips for ensuring that you have the best possible fire prevention strategy in place:
Fire suppression configuration
The goal of any fire suppression system that is activated is not simply to put the fire out but minimise the damage to the assets and make it possible to resume operation as quickly as possible. This is one of the reasons gaseous fire suppression systems are used as these starve the fire of oxygen and/or reduce the ambient temperature, quickly extinguishing it, while preserving other assets in the cabinet.
However, preserving those assets is not just about the method used to directly deal with the fire. It is critical to ensure that your control panel is configured to not only alert teams to the fire, but shutdown the systems in the cabinet in a controlled, pre-defined order. This should include all servers, power supplies, cooling, and air handling systems. The control should also trigger the switchover of services to a back-up if they are regarded as mission critical.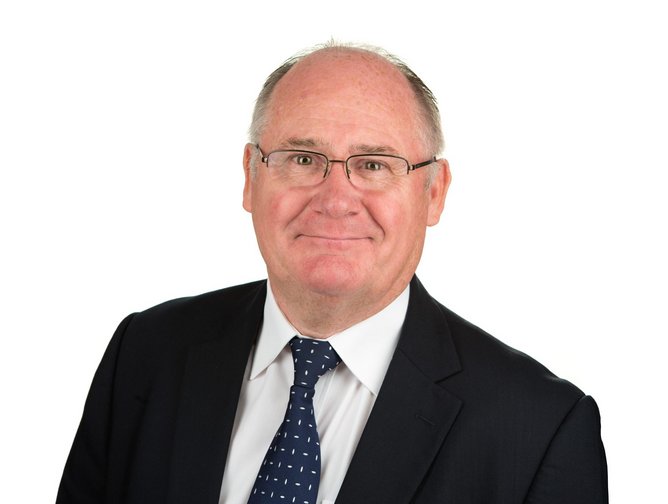 Maintenance and testing across manufacturing
Fire suppression maintenance should be part of the standard preventative maintenance programme in the organisation with both IT teams and facilities involved in the process. This ensures that both departments are aware of the assets and how they are being maintained from a fire prevention standpoint, where we have seen cases where everyone thinks somebody else is doing it! You may only need the system once in its lifetime – and you only get one chance at extinguishing the fire.
Testing should also be conducted at regular intervals and cover all aspects of the system including the full shutdown and restart procedure for the cabinet, associated monitoring, and alert systems, as well as ensuring that all staff are following procedures. This may highlight training needs, which again should also be conducted regularly and be part of the induction process for people that work in the immediate area of the data centre.
Data centre location
Wherever your micro data centre is located it is important to ensure that combustible materials are not stored close by, and that the cabinet is not seen as a convenient shelf that becomes slowly buried under detritus. A fire extinguisher should also be easily accessible if it were needed in an emergency.
Environmental monitoring
The fire suppression system will activate when a fire is detected, but in truth the risk of fires at all can be avoided if the correct environmental control systems are in place in a cabinet. Server and ambient temperature for example, can provide a clear early indicator of problems, if a device is getting too hot due to a failed fan or working too close to its peak processing loads. Fluctuations in power demands can also highlight issues with a power supply or server, where an electrical component may be slowly failing.
Critically, this system should be providing proactive alerts to teams, enabling them to investigate reports of key performance indicators operating outside what would be regarded as 'normal'. Like the fire suppression system, the environmental monitoring system should be able to control the environmental conditions in the cabinet such as cooling and manage the shutdown of components where a risk of failure is imminent.
Know where your manufacturing assets live
Over time, organisations can often lose track of what assets they have and where they are located. This can have serious implications particularly for IT assets, where a device may 'fall off' the maintenance programme or miss crucial software updates. Equally if an alert is raised or a fire response triggered, teams should know exactly where that asset is located so they can respond quickly. It is important to ensure you have a detailed asset register that is regularly updated and integrated into the monitoring and fire suppression control systems outlined above.
In summary
Micro data centres offer a huge number of benefits for manufacturing and logistics settings, particularly with the rise of real-time supply chains, Industry 4.0 and digital manufacturing. They can hold huge processing power in small spaces, and house all the support infrastructure that would be found in a traditional data centre. The key to success is to treat them in the same way as any other data centre, with the processes and technology to minimise downtime and protect them from risks.