Purdue University drives sustainable manufacturing processes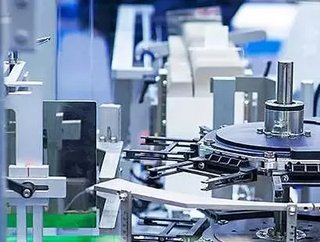 Purdue university engineers develop a platform with collaborative cloud offerings for sustainable manufacturing...
Engineering innovators at Purdue Research Foundation announce their development of a collaborative cloud-based platform. The aim of the platform is to map inter-industry dependence networks for materials and waste generation in the biobased manufacturing sectors.
The project was led by , an assistant professor in Purdue's , to develop a new method for the automated creation of physical input-output tables to track flows in manufacturing networks.
Singh also leads Purdue University's Sustainable Industrial Natural Coupled Systems (SINCS) Group, which has a mission to enable sustainable growth of biobased economies and industries, as well as ensuring local and global ecological sustainability. Its work is supported by the National Science Foundation's Division of Chemical, Bioengineering, Environmental and Transport System.
"Unlike current technologies that use tiered data flow systems or time series approximations to fill data bandgaps, our new platform allows for dynamic changes in manufacturing network via mechanistic models developed as computer codes or simulation systems to update network structure for industrial interactions. The goal of this technology is to assist manufacturers to track the materials flow and supply network demand to optimize the process and reduce overall waste, as well as assist in the decision-making process to pick the most sustainable and resilient technology in any supplier network," commented Singh. 
What does the platform do and how does it work?
The platform developed provides manufacturers with "a detailed mapping of inter-industrial dependence to meet a manufacturing target that can help determine economic and environmental outcomes for various manufacturing pathways based on material requirements."
Singh explained that the algorithms in the model helps map resource flows with 'enhanced accuracy' and 'reliability' to make reconciling data easier. The platform also provides a collaborative, cloud-based environment for manufacturers.
For more information on manufacturing topics - please take a look at the latest edition of