Rockwell Automation acquires Plex Systems for US$2.22bn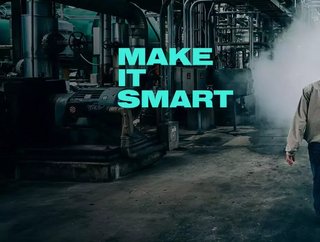 Rockwell Automation acquires manufacturing software company - Plex Systems - for US$2.22bn from Francisco Partners
Rockwell Automation Signs Definitive Agreement with Francisco Partners
Helping manufacturers to streamline and modernise their global operations, Plex Systems leverages shop-floor data to improve production performance. Currently, the company offers the only single-instance, multi-tenant SaaS manufacturing platform that operates at scale. 
In a definitive agreement between Rockwell Automation and Francisco Partners, the global investment firm has sold Plex Systems to Rockwell Automation for US$2.22bn in cash.
"Plex has always been at the forefront of the smart manufacturing revolution having launched its first cloud-native products more than two decades ago. We are grateful to have had the opportunity to support the Plex team in accelerating their execution against this transformative vision and greatly scaling the business along the way, with Plex's subscription revenues more than quintupling during our ownership,"  said Petri Oksanen, Partner at Francisco Partners.
What Does This Mean for Rockwell Automation?
With manufacturing facing the growing need to increase production and improve resilience while driving efficiency and compliance, manufacturers are looking to upgrade their systems with modern cloud-based manufacturing execution systems (MES). Plex Systems' platform helps manufacturers to connect, automate, track, and analyse their operations and connected supply chains.
"Rockwell believes in the power of data and technology to transform manufacturing and industrial operations. Together with the advanced asset maintenance and management capabilities provided by our recent Fiix acquisition, Rockwell will have a strong portfolio of cloud-native solutions for our customers' production systems upon completion of the Plex acquisition," said Brian Shepherd, Senior Vice President, Software and Control, for Rockwell Automation. 
"Plex has always been more than a company. We have been a leader in the movement to smart manufacturing and a trusted partner to more than 700 manufacturing companies around the globe. Joining forces with Rockwell is great for our customers, our partners, and our employees as we move to expand our reach and impact and accelerate our mission to bring manufacturing to the cloud," added Bill Berutti, CEO of Plex. 
Reporting as part of Rockwell Automation's Software and Control operating segment, the acquisition is expected to close in the company's fourth quarter, welcoming over 500 new employees.