Salesforce: COVID-19 drives manufacturing cloud adoption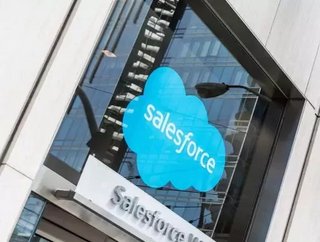 Latest research from salesforce reveals that COVID-19 has accelerated manufacturers' plans for cloud adoption...
Salesforce - a global leader in CRM - has released its '' report. In the report the company highlights the effects the global pandemic has had on the industry.
"As manufacturers recover from the pandemic, we've seen a digital divide leaving some manufacturers prepared for the future of the industry, and others struggling to meet evolving expectations. Today, every company is a technology company, manufacturers who adopt such a mindset — moving operations to the cloud, leveraging automation, and creating digital experiences for the customer — can help position their companies for success over the next decade," commented John Kelleher, Area Vice President, Enterprise Sales UK at Salesforce. 
Surveying almost 750 global leaders in the manufacturing industry across North America, Latin America, Asia Pacific (APAC) and Europe, Salesforce in particular looked at future-ready manufacturers and unprepared manufacturers.
Four Key themes were uncovered from the survey:
Uncertainty resulted in a pressing need for business agility, as well as an opportunity to reimagine business functions
The pandemic has permanently altered customer related roles
Digitalisation will be key to being agile and future-ready
New business models will also be important to forward-looking strategies in manufacturing 
Findings from the Salesforce report
With 76 per cent of manufacturers agreeing that "traditional forecasting has gone out the window," 81 per cent believe that they need new approaches and new tools for accurate forecasting, with the same per cent also considering moving their planning process to the cloud as a critical/high priority.
Top five priorities of the next two years for manufacturers include: increasing process efficiencies (88 per cent); demand planning (88 per cent); digital transformation (86 per cent); new service offerings (81 per cent); and shop floor systems (81 per cent).
36 per cent of future-ready manufacturers feel very prepared for the next 10 years, while 55 per cent of prepared manufacturers feel adequately prepared, and 9 per cent of unprepared manufacturers feel somewhat prepared. 
95 per cent of manufactures expect some changes in manufacturing as a result of the pandemic to remain permanent.
For more information on manufacturing topics - please take a look at the latest edition of