Samsung Electronics announces new products for 2022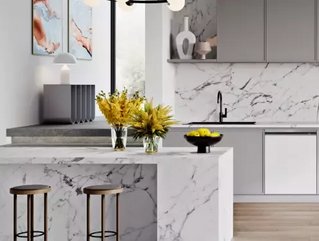 Samsung's 2022 showcase includes a French Door refrigerator and Jet vacuum cleaner, yet manufacturing delays persist in China amid new Covid 19 lockdown
Samsung Electronics has announced its first Bespoke French Door refrigerator, ready for customers to fill in 2022.
Samsung Electronics was founded in Suwon, South Korea in 1969 and has a US$200bn revenue. Samsung's Bespoke offers customers the option to choose the colour and texture of the products they buy. 
Manufacturing customisation 
Samsung's Bespoke French Door refrigerator has a design option to suit every family's needs, including:
The choice of 3-door or 4-door models

12 colours and glass or steel to choose from

To help preserve food, the Bespoke French Door refrigerator comes with Samsung's latest storage and cooling innovations. The Beverage Center and Dual Auto Ice Maker provides access to cold drinks, while the FlexZone maintains the optimal temperature

Consumers can access various Amazon services, including Amazon Music and smart water filter reordering services, on their refrigerators. View Inside offers internal camera technology so users can read information on food labels to better manage expiration dates
"The Bespoke concept was not just designed for the kitchen", said Kanghyup Lee, Executive Vice President and Head of Sales and Marketing of the Digital Appliances Business at Samsung Electronics. "We believe that consumers should have the freedom to customise their entire home to match their lifestyle needs. This expansion of the lineup empowers consumers to create living spaces that truly reflect their tastes and aesthetics — using Samsung's meaningful innovations and technology."
At CES 2022, Samsung is set to display a full array of Bespoke appliances, including new products such as the Bespoke Jet™ cordless stick vacuum cleaner and the Bespoke Washer and Dryer, bringing Bespoke to the rest of the home.
Supply chain delays persist for Samsung
Samsung Electronics has admitted that a Covid-19 lockdown in manufacturing city Xi'an, China, could affect the businesses chip manufacturing bases.
However, chips made in Samsung's Xi'an manufacturing plant would primarily be sold in the Chinese market.