Technology tips for manufacturers moving into servitisation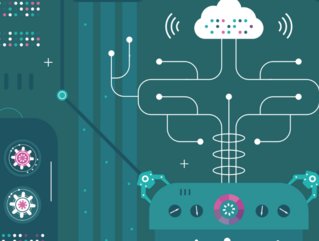 Denis Pytel of Atlantic Technologies offers his tips to aid the digital transformation supporting servitisation in the manufacturing sector
Manufacturers are increasingly looking at ways to create regular, profitable, and predictable revenue streams outside their manufacturing contract pipeline.
More and more manufacturers are achieving this by offering add-on services, such as maintenance, servicing and training for the products they produce, something Denis Pytel, Solutions Architect at Atlantic Technologies UK, is familiar with.
"Whether a business offers predictive maintenance contracts, parts sales or other services, the key to success is offering a great customer experience and technology is the key to doing that," explains Pytel. "But for a manufacturing business used to focusing on part quality, lowering cost per unit or product differentiation, introducing services can feel like a painful shift, especially on the technology front."
Atlantic Technologies is a global leader in transformational cloud technology and offers businesses solutions to help them future-proof. The company has seen a lot of digital innovation since it was founded in 1997. Atlantic Technologies is headquartered in Milan, Italy, with offices in London and Denver. The company has had partnerships with Fortune 500 companies such as Salesforce and Oracle and has, with the Galapagos corporate engagement project, recently committed itself to reducing its CO2 emissions. This will involve balancing the emissions produced by Atlantic Technologies with more sustainable lifestyle decisions, from reducing energy consumption in offices to employees sharing rides to work.
Here are Denis Pytel's top tips for making sure that digital transformation for servitisation in manufacturing goes as smoothly as possible.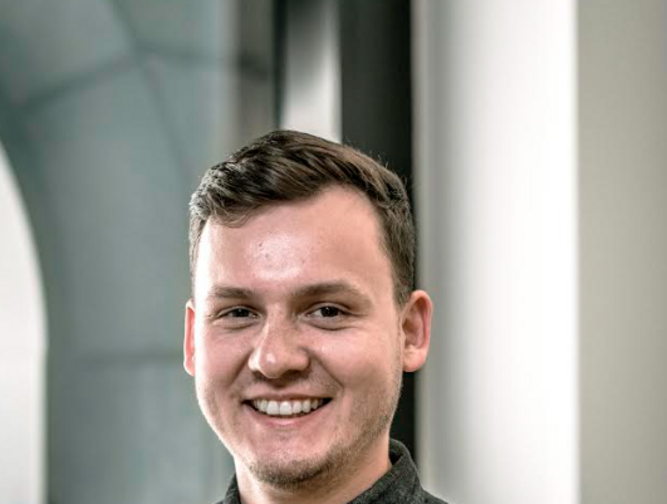 End-user engagement
"This goes for any project… get your end users engaged early," says Pytel enthusiastically. "The sooner you can get a team that represents all users, the better. By involving users throughout the design stage and beyond, they share a sense of responsibility and inclusion. Not only will they help champion the project and get the rest of the company committed to a new way of working, but, in our experience, it leads to reduced project creep, a quicker design phase, and better training and adoption."
Invest in design
"The design phase of any project is the most important," explains Pytel. "Think about the old adage 'measure twice and cut once'. If the design phase is executed correctly, you'll glide through the build. Too many projects get stuck in build because they didn't invest enough time and resources throughout the design phase. Developers have too many questions when designs are vague; this slows down the build and can lead to mistakes that are not noticed until later testing, when they are expensive to resolve.
"Work with a technology partner that is focused on getting you early wins. The sooner the project starts to deliver value, the better ‒ even if features are limited in the first iteration."
Think about service channels
"What kind of channels are you currently using? Is it phone, email, live chat, self service portal ‒ and what channels do you want to have? Remember, more isn't always better," says Pytel firmly. "Prioritise the channels that you know your customers want to use, and make sure the experience is as high as possible on each. In today's environment, that also means making sure customers do as much as possible in the channels they enjoy and minimising the need to switch between them."
Customer centricity
"Every decision should be made with the customer in the front of your mind," says Pytel. "Too often, businesses make a decision that's easier for them without giving a thought to how it will impact the customer. Think about creating the best possible experience for your customers. Choosing the easiest route, or the one that is most scalable, will be irrelevant if customers decide not to use your services because of their experience."
Pick the right technology
"It might sound obvious, but it is important to choose a technology platform that can fully integrate with your existing ERP and other technology, extending its functionality with a full suite of features designed to support services and give a great customer experience," says Pytel. "It should also be customisable so that, as your services aspirations grow, you can add new features or extend it into other areas of the business.
"How do you choose the right tools? Well, first you need to know what kind of tools you need for the job. Tools such as customer relationship management, sales tools and stock management should already exist in a modern manufacturer and be available through an ERP system of some description.
"But it's not as simple as extending these to sell services. For example, customers are used to being able to use websites to order parts or book services, rather than pick up the phone ‒ can your ERP solution support this? Equally, for any field service, you need to be able to give those engineers access to all the customer and systems information they need, as well as enabling them and customers to make payments on the move or through the website. All these systems need to be seamlessly integrated and able to share information in real time."
Don't be a rabbit in the headlights
"You might look at this list and be horrified at the prospect of introducing services to your business, even if you can appreciate the benefits to the bottom line," says Pytel. "The reality is that the technology exists to integrate with your existing ERP solutions and help you hit the ground running with a services offering in your manufacturing business. Pick the right platform and partner, and you can bring a services revolution to your business. Depending on the ERP solution you already use, you may even be sitting on the technology already!"