The benefits of interactive product demos in manufacturing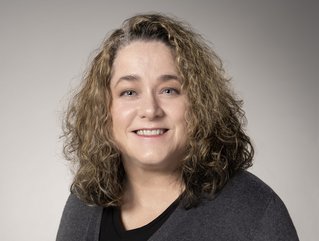 Dana Arrasmith, General Manager at DeanHouston, shares the benefits of interactive product demos and how they can help manufacturers
There's nothing quite like seeing something in person and getting a better understanding of it using the visuals in front of you. Whether it's a large industrial product used in manufacturing or a complex technological marvel, being able to see it firsthand makes it more memorable than reading about it online or seeing a flat photo.
What are interactive product demos?
But sometimes, experiencing something in person isn't practical or logistically easy. For example, getting an up-close look at an underground fuel storage and dispensing system can be difficult to arrange. The equipment is large, bulky and sprawling. Additionally, an operational system is – as the name suggests – usually underground. The only ways to view it in person are either during installation or by seeing the individual pieces at a facility or tradeshow.
The same rules apply to large equipment used in manufacturing, such as an industrial crane. You could see one at a worksite, tradeshow or a manufacturer's facility. But all of these options involve some form of travel, while on the other end, the crane owner has to deal with the logistics of moving the heavy equipment from one place to another.
Fortunately, there is a way to enjoy the benefits of seeing something in person without having to travel or dig up a worksite to view the equipment. This item allows someone to get a full view of the item from anywhere in the world on a device as small and portable as a smartphone. All of this is made possible through interactive product demonstrations (IPDs), also known as 3D animated product demos.
Interactive product demonstrations are 3D-rendered models representing an object or system. A user can manipulate the IPD to learn more about the object or system, such as exploring the cross-section of a compressor valve to navigating the inner workings of an electrical power plant. IPDs serve as both an educational tool and a way for a company to sell the product.
Either way, IPDs can be used for something already in a company's product portfolio to a concept that has yet to be realised. The capability of IPDs is boundless, applicable for nearly any product or system.
Interactive product demos and the benefits for manufacturers
IPDs come with a variety of benefits for those looking to use them for a demonstration or sale. Here is a look at six of them:
Great first impression: First impressions are crucial. A great one will stand out in someone's eyes – as will a bad one. With IPDs, a customer gets to experience your product or system in an engaging and captivating way. They can see all aspects of the item with 3D visualisation and even explore the interior of a product that might otherwise be unavailable. The engagement aspect of IPDs gives the user a fun and memorable introduction to your item.
Visual representation: IPDs allow you to share your item's story in compelling and educational ways. You can use the IPD to narrate how a product is put together or take the customer on a tour of the facility or system. Stories stand out long after they are told and IPDs make it easier to remember those narratives.
Lead generation: IPDs serve as great tools for buyers to navigate during a potential sales journey. Typically, a user will see an ad for a product, click on it and end up on a landing page full of information. While this is useful, it isn't always engaging. Now have that same user click on an ad and visit a landing page with an IPD. They get the chance to explore the item from the ground up at their own pace. If interested, they can fill out a form or contact a sales representative directly to continue the process. Additionally, they can view supplemental content within the IPD, such as videos and case studies.
Links to e-Commerce: e-Commerce sales are possible through IPDs in a unique way. Imagine an IPD that features a consumable part. Now imagine that same IPD providing a link to a page that allows them to buy that same part. IPDs create a direct path to better e-Commerce engagement.
Analytics: IPD engagement can be easily measured and monitored. Every time a user explores an IPD, the metrics can be accessed to understand their interests and what aspects of the IPD are the most intriguing. Having that data provides a great edge in a competitive landscape.
Efficiencies and lower expenses: As hinted at earlier, IPDs help curb or cut out shipping, logistics and travel expenses typically associated with live demos. While some people will prefer seeing an impressive piece of machinery on the show floor, it's not always practical or cost effective, especially if it's a sprawling system that requires multiple shipments. IPDs can still make a memorable impression on the tradeshow floor because users can explore at their leisure or get a guided tour with cross-sections and insights throughout the journey.
Live demonstrations have plenty of merit, but IPDs offer vantage points and features that can be accessed from anywhere, be it at a tradeshow or within the comforts of someone's home office. They can be as simple or as detailed as needed, giving the user a glance or a full breakdown with intricate details layered throughout.