The route to sustainable manufacturing at Celonis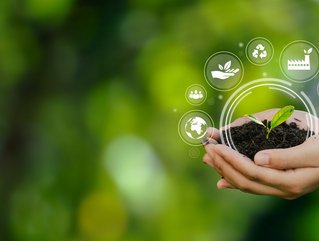 Sustainable manufacturing
Chris Solomonides, Manufacturing Director UKI at Celonis, explores the road to sustainable manufacturing with the right technology & data
Manufacturing businesses continue to struggle with supply chain shortages and rising global costs. As they grapple with these issues, some organisations have put sustainability on the backburner.
But many companies don't realise that by focusing on sustainability, they can benefit both their all-important bottom line and their green line, which has faced ample scrutiny in recent years. Doing this requires the right tools, yet manufacturing companies are being held back by a failure to harness data and technology. In fact, studies have shown that the manufacturing sector lacks clear data when it comes to fulfilling a net zero strategy.
One key way of improving sustainability is by getting rid of process inefficiencies that create significant waste and increase unnecessary emissions. Excess stock or production waste are often the result of unclear processes, miscalculations, quality deficiencies or capacity bottlenecks. The materials and products wasted in the process drive up costs and have a negative impact on a company's carbon footprint. But often, companies can't see hidden process problems, which means they can go undetected for years. These problems however, create opportunities to find value.
Through process mining, it is possible to find and capture value opportunities that businesses don't know they have, consequently improving their sustainability performance and driving rapid cash impact.
Manufacturers are lacking usable data
The sustainable procurement of materials is fundamental to achieving sustainability in the overall manufacturing process. As they strive to operate in a more sustainable way, organisations seek data on suppliers so they can avoid vendors who do not share their sustainability-related values. Unfortunately, this is precisely where sufficient insight is often lacking or information is not always available in a timely manner.
Shipping delays at ports worldwide have wreaked havoc on global supply chains. In January 2019, an average late container ship was delayed by about four days, in August 2022, a late ship was delayed by more than six days. This statistic is only a glimpse of the huge inefficiencies in supply chains that lead to unnecessary carbon emissions and a negative environmental impact.
Manufacturers are expected to deliver on-time and in-full. However, managing increasing customer demands can be challenging, particularly under process and system constraints. With every order that goes wrong, customer loyalty is risked and storage space wasted. Businesses need a real-time view across their operations to reallocate inventory, prioritise crucial orders and order more proactively from suppliers that support supply chain sustainability.
Decision-makers simply do not have the necessary information for climate-friendly operations. The lack of supplier sustainability data is compounded by the growing complexity of business operations. Whereas 25 years ago, large companies worked with only a handful of IT systems, today there are usually hundreds, often with numerous applications being used to support a single process. This complexity leads to breaks and inefficiencies in processes that cannot be detected, let alone fixed, with traditional methods. At the same time, these weak points lead to unnecessary consumption of resources, thus causing increased costs and avoidable CO2 emissions.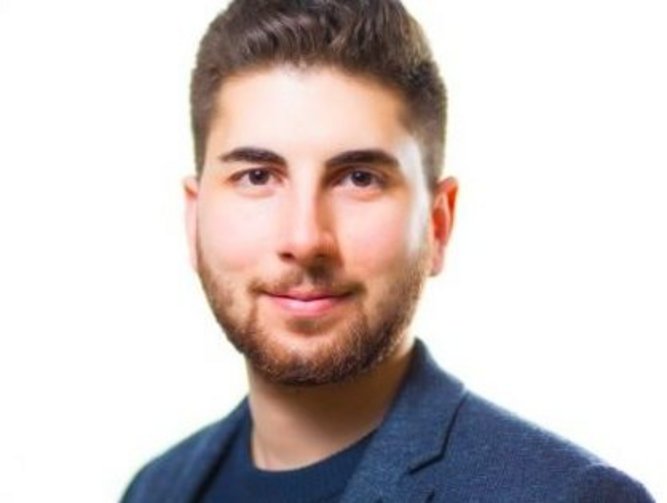 Chris Solomonides, Manufacturing Director UKI at Celonis
The impact of process mining
There's tremendous potential for improving sustainability in production, materials management and logistics, largely as a result of the resources and energy loads used across the supply chain.
This is exactly where process mining comes in. Process mining works like an X-ray machine for internal procedures and can illuminate and subsequently optimise critical business processes. It does this by visualising the current state of internal operations, including all process variants on the basis of data. With valid, data-based insights across all procedures, manufacturing businesses can break down silos and incorporate sustainability into every decision or measure. Process mining brings together data from common IT systems, such as SAP, Oracle or Salesforce, and maps them in their actual form, providing complete visibility into how business processes actually run.
Once process mining identifies improvement opportunities, that data can be combined with intelligence and automation to take corrective action and capture value quickly.
Companies can therefore shrink the time it takes to find a process problem from years to hours, and make great leaps and bounds in sustainability goals in a short time span.
Towards a sustainable future in manufacturing
Carbon commitments and sustainability goals are no longer seen as afterthoughts. Rather, they are fundamental aspects of a company's overarching business strategy and will have a positive effect on the green line and bottom line. As processes determine how businesses run, they can be the vehicles for operational and even systemic change. Once they are analysed and improved with intelligence and data execution, it becomes possible to prioritise sustainability in every operational decision.
Process mining can boost resilience across the supply chain, and accelerate quality and throughput of production, all while helping companies achieve their ESG goals. With increasingly high costs globally, manufacturers should not only want to become more sustainable as it's the right thing to do, but also because it makes business sense.