Is there an opportunity for driverless cars to revive the manufacturing industry?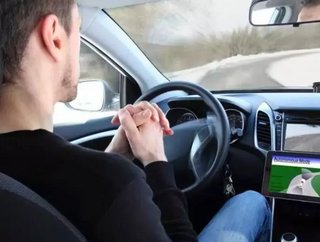 The arrival of driverless cars is imminent with companies all over the worldalready testing these vehicles. At first the technology will mostly be used...
The arrival of driverless cars is imminent with companies all over the world already testing these vehicles. At first the technology will mostly be used in public shuttles in pedestrianised areas, rather than in high-traffic areas but it won't be long before we see fleets of automated vehicles hitting the roads in order to ferry us to our destinations.
With a demand for a completely new kind of car, automotive manufacturers are joining tech giants such as Google in developing autonomous vehicles. Toyota predicts it'll have its first driverless car by 2020, Tesla by 2021 and Jaguar Land Rover by 2024.
Uber boss Travis Kalanick suggested in a tweet that Uber fleet would be fully autonomous by 2030 and would be so cost-effective that it would make car ownership obsolete. If this is to be the case, car manufacturers need to start developing these vehicles in order to stay ahead of a rapidly changing industry.
Recently, South Australia has called for more companies to get on board when it comes to the manufacture of driverless cars. This could be the chance for the area to bring itself back to its former glory as the auto hub of Australia.
South Australian Premier Jay Weatherill appealed to driverless technology companies to set up shop in the state and fill the economic void caused by the exit of many traditional car manufacturers from the area. At a symposium for autonomous vehicle technology he said: "If you represent a company or a research organisation and if you are an entrepreneur or an investor in this driverless car industry we're interested in talking to you."
With more companies getting into the autonomous vehicle industry across the world, this opens up jobs for a lot of people and is going to push economic growth in this industry.
However, seeing more driverless cars on the road could have a negative impact on other sectors. There would be fewer incidents on the road, affecting insurance companies; truck drivers would be made obsolete; and low-skilled workers may struggle to find a job in a world powered by technology.
While a number of people will be displaced by the advance in technology, there is a greater economic and societal gain to be had from driverless cars. Without the need to drive from place-to-place, we will become more productive, spending travelling time getting on with work rather than focusing on sitting in traffic.
There's also a huge environmental benefit as driverless cars will be more economical than their human-piloted counterparts. This will save on fuel and thus cut down on emissions.
The car manufacturers and technology companies who are quick to adapt are the ones who are going to win out in the industry but some are further ahead than others. Audi, for example, is putting autonomous technology into its A8 limousine which will be fully capable of autonomous driving by 2017.
Follow @ManufacturingGL and read the latest issue of the magazine.