Top 10 agricultural equipment manufacturers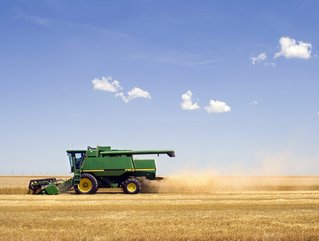 John Deere, JCB, Khun Group, GEA Group, AGCO Corporation, Australian Agricultural Company, CLAAS & more are our Top 10 agricultural equipment manufacturers
In 2022, the human population reached 8bn people – up from 7bn in 2011. While the number of people on the planet has soared over the past few decades, the food supply is currently inadequate: according to the UN, 25,000 people starve to death every day, while some farming methods damage wildlife, pollute water, and affect air quality making more people unwell.
To sustain the anticipated human population growth, agricultural equipment manufacturers will have to produce more food over the next 50 years than they have over the past 10,000.
Here are our Top 10 agricultural equipment manufacturers aiming to meet that challenge.
Fullwood aims to support the dairy sector by uplifting welfare standards for animals as well as farmers. Fullwoods top service agility and intelligent manufacturing helps farmers maintain herds of healthy and productive cows.
Established in 1785, Fullwood has global operations in Belgium, Czech Republic, France, Ireland, Netherlands and the UK. Its milking machine was built in 1948, helping dairy farmers to work more efficiently.
Established in 1998 and headquartered in Tianjin, China, LOVOL Heavy Industry Co., Ltd. manufactures off-road mobile machinery used in agriculture, as well as construction. It has 15,000 employees and engineering bases across Europe and Japan, as well as manufacturing bases in Europe and Russia.
In China, LOVOL is celebrated as a 'National Key High-Tech Enterprise', and its top equipment has been awarded titles such as 'Chinese Famous Brands' and 'Most Competitive Brand'.
The automation machinery manufacturing company Wagner Systems Inc. makes protective coating for equipment used across the 'ACE&T' market (Agriculture, Construction, Earthmoving & Transportation). The company has the highest regard for safety requirements, as well as quality.
The 'ACE&T' market includes forklift trucks, tractors and combine harvesters, as well as trucks, buses and mobile homes. WAGNER's unique coating, bonding and sealing solutions are made to guarantee prime results to protect equipment and deliver top results.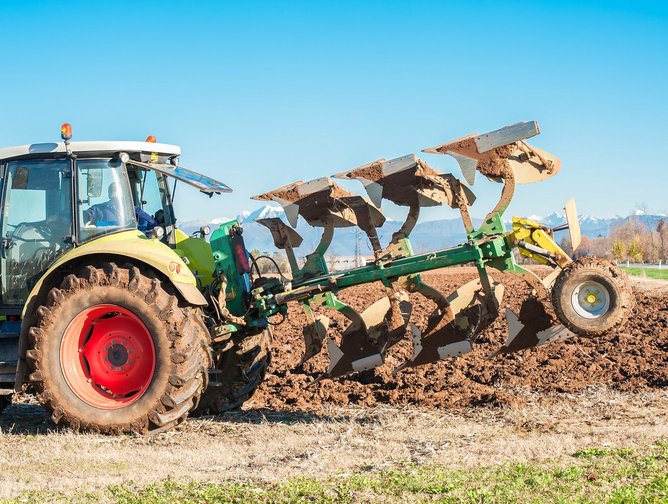 As one of the top agricultural engineering equipment manufacturers, CLAAS is working hard in over 140 countries, with 12,000 employees, to keep the sector running. Its high-tech products – such as harvesters, tractors and balers – meet the increasing demand from farmers for energy-efficient equipment. CLAAS' machines are equipped with smart technology to help farmers communicate, coordinate their work and deliver on time. The company is on a mission to shape the development of electronics and software in the agricultural sector.
Headquartered in Toowoomba, Queensland, TTQ was founded in 1996. It offers equipment for the farming industry that is new or used, as well as providing an option to hire a large range of quality parts. All of these items are primed for the tough Australian conditions, because TTQ is passionate about durability, which feeds into sustainability. High-grade steel is used not just for strength, but also to make its equipment last longer.
As a global leader in the manufacturing of smart solutions for sustainable agriculture, AGCO offers farmers a range of tractors, combine harvesters, seeding and tillage implements, grain storage and protein production systems.
With over 20,000 employees across 35 countries, AGCO Corporation is determined to support the world's growing population with more effective farming. AGCO has invested over US$300mn in its Chinese factories, which CEO Martin Richenhagen describes as one of the world's largest farm equipment markets.
There are now 17 different types of non-dairy milk, from coconut to pea. Dairy farming, however, remains popular – but the ecosystem is changing.
Founded in 1881 and headquartered in Düsseldorf, Germany, GEA Group supports farmers with their milking robots, automated processes, digitalisation and smart solutions for sustainable milk production.
GEA Group's DairyRobot R9500 is engineered to make the milking process easier for the cow and make a more efficient use of dairy farmers' time.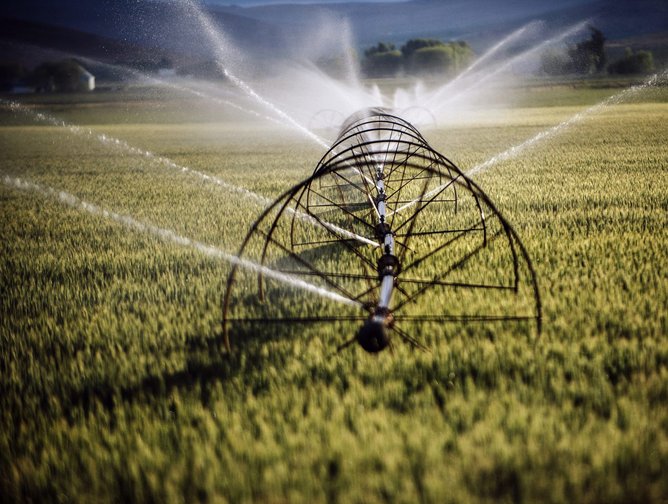 Agricultural requirements are rapidly evolving and the need for top quality agricultural items remains integral. With its 190 years of experience in manufacturing agricultural equipment, The Kuhn Group offers the global community of farmers everyday items that are essential for their work. Machines are sold for Crop Establishment, Crop Protection, Hay & Forage and Livestock solutions, among others, and the company has production sites in France, the USA, Holland and Brazil.
JCB is the world's third biggest manufacturer of construction machinery and the largest privately-owned engineering and manufacturing company in the UK.
Its machinery is instantly recognisable in the agriculture sector, but the company also has stakes in construction, power generation and more, with machines on the ground in more than 150 countries JCB employs over 15,000 people across the world and produces hundreds of products – but it is the iconic yellow tractor that consumers will be most familiar with.
As a part of its global environmental sustainability strategy, JCB is finding innovative solutions to its customers' needs and carefully managing the resources that go into its equipment. By 2030, JCB plans to make a 50% reduction in GHG Emissions across Scope 1 and 2, a 75% reduction in single use packaging waste, and achieve a zero deforestation risk in its supply chain by 2030.
In 1837, blacksmith John Deere founded his eponymous agricultural equipment manufacturing company in Illinois, USA.
In the John Deere 2021 Sustainability Report, Chairman and CEO John C. May said that answers over modern agricultural problems would come from grit, determination and collaboration.
"We realise the world's many challenges cannot be solved by equipment alone. Challenges like a
deteriorating infrastructure, climate change, and social inequality push us to think beyond today. In our neighbourhoods and villages — where food security, housing, and education must be elevated —
we have made a commitment to future generations by investing at least US$200mn over the next 10
years, pledging bold support in places both familiar and far away," said May.
Deere & Company offers a portfolio of more than 25 brands, including Argentinian grain elevator company PLA, crop-spraying solution company Hagie, vacuum planters Monosem, Blue River Technology (an agricultural production business) and machine automators Bear Flag Robotics.