Top 10 digital factories: Ericsson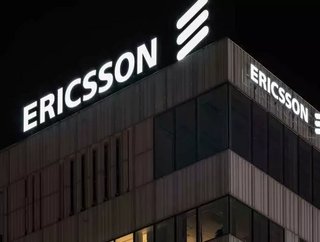 Following its recent entry in our Top 10 digital factories, we look at how Ericsson is driving lean manufacturing and smart production. With more and m...
Following its recent entry in our Top 10 digital factories, we look at how Ericsson is driving lean manufacturing and smart production. 
With more and more intelligent devices being moved into the cloud, in order to increase performance, cost efficiencies and flexibility, the requirements for advanced manufacturing calls for a fast, stable, secure and simple connectivity solution. 
"Digital transformation of an industrial environment is only as strong as its underlying foundation, which is why choosing a secure, reliable cellular connectivity standard is essential," says Ericsson.
"When you automate manufacturing, a dedicated 4G/5G network offers a smart, secure, wireless connectivity solution. By eliminating costly cabling, it enables easy reconfiguration of production lines for an agile factory."
Flexible manufacturing allows organisations to meet customer demands, with the added benefit of cellular security for its data, device integrity and an open platform for applications and services.
"A private cellular network in the factory is the first step towards exploiting the value, efficiencies and gains of Industry 4.0 concepts and use cases," adds Ericsson.
Image source: Ericsson
Improving the way connected devices connect
"One thing is certain: smart factories bring a new and complex set of requirements," states Ericsson. 
With an increasing number of automated devices, autonomous robots and autonomous guided vehicles on the floor, as well as the evolution of adaptive production to optimise workflow and efficiency, the need for reliable connectivity continues to increase. 
"Cabling is a barrier to creating agile processes; installing new cables or moving existing ones is both expensive and time consuming. Removing the cables enables flexibility and can shave days or even weeks off of the time it takes to reconfigure a production line."
As a result organisations face constraints when it comes to their connectivity solutions including: keeping machinery in a fixed spot or incur expensive cabling costs and extensive downtime to move them, working around dead spots in a wireless network, working within bandwidth constraints, latency fluctuations, finding security workarounds such as having a separate network for external suppliers to keep the corporate network secure and having a limited number of devices that can be on the network before reliability is compromised.
Ericsson Industry Connect
In order to help manufacturers combat these challenges ahead of them as the adoption of industry 4.0 continues to grow, Ericsson has developed a private cellular network - Ericsson Industry Connect - which is specifically designed for the industrial environment.
The network enables high device density, predictable latency and reliable coverage throughout the factory. "We're moving from proof of concept to the reality of dozens of workers using connected devices all at once in bustling factory areas. The network must be able to handle this surge of demand without hesitation or bottlenecks," says Ericsson. 
To discover more about how Ericsson Industry Connect can help the manufacturing industry, click here! 
SEE ALSO:
For more information on manufacturing topics - please take a look at the latest edition of Manufacturing Global