Top 10 manufactures in Dubai, from drinks to electronics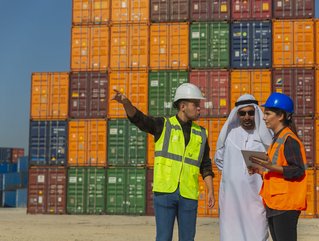 Sharp Consumer Electronics, Ducab, Jubaili Bros, Honeywell, Global Light & Power, Besomi & more - here are our Top 10 manufacturing companies in Dubai
Dubai is just 188 years old, but the capital city of the UAE is so popular that 89% of its population are expats. There are many reasons why Dubai is good for business: its infrastructure is borderline futuristic, the UAE's government is secure and proudly upholds a zero-tax regime.
Outside of business, the city has already achieved some staggering feats, such as world records for the world's tallest building, the Burj Khalifa, and the world's longest handmade gold chain, among others.
The manufacturing sector is certainly not as powerful as those in neighbouring India or China, but the industry is advancing.
Here are our Top 10 manufacturing companies in Dubai.
10. Dubai Furniture Manufacturing Co. LLC
DFMC is a part of A. A. Al Moosa Enterprises, which works across architecture, real estate developments and manufacturing.
Serta is the biggest mattress making company in the world and in 2001, DFMC acquired the licence for manufacturing Serta products across the Middle East.
9. CONCREATIVE 3D Concrete Printing
Additive manufacturing is welcome in Dubai, which is known for its vibrant architecture.
The Concreative 3D Concrete Printing company specialises in additive manufacturing with concrete, using innovative technology to merge the ideas of architects and engineers in manufacturing detailed shapes.
Founded in 1999, AW Rostamani Lumina manufactures end-to-end lighting solutions used across the Middle East and Africa, from luxury hotels to offices to residential buildings.
AWR Lumina's lighting designers continue to search for a brighter way to light the future with modern project management software.
7. Global Light & Power LLC
Global Light & Power builds bespoke LED lighting products. The company has partnered with the world's leading LED Chip manufacturer, Nichia, in Japan.
Manufacturing teams work in facilities across the world: from Dubai, to Guangzhou in China. Sales distribution offices are set up across the USA and Africa, as well as the Middle East.
6. Besomi Electronics Group
As one of the best solution providers for power electronics spare parts, components and instrumentation devices, Besomi Electronics Group aims to meet the request of every customer and enjoys a challenge in manufacturing specialised instruments.
Besomi also offers project guidance to college students and hobbyists interested in electronics.
The global Fortune 100 company Honeywell works across industries, manufacturing the technological equipment used in companies including oil and gas, refining, petrochemical, aviation, climate control, fire safety, logistics and security industries.
Honeywell aims to help workers become more connected, to make the world smarter, safer, and more sustainable.
4. Dubai Refreshment P.J.S.C. - Pepsi Cola Bottler
Soft drink manufacturing company Dubai Refreshment was founded in 1959 as the first bottling and distributing company in the UAE, which brought Pepsi Cola products to the region, including other non-alcoholic essentials, such as Ginger Ale's, Tonic Water & Club Sodas.
As a diesel generator company, Jubaili Bros is seeking to modernise its three manufacturing plants.
Jubaili Bros advertises itself as a place where 'You may work with enthusiasm and purpose' and is dedicated to upskilling its employees, as well as providing top-quality energy solutions.
2. Dubai Cable Company - Ducab
Founded in 1979, Ducab is one of the UAE's biggest manufacturing businesses and a leader in the manufacturing of copper and aluminium wire, cable products and overhead conductors, keeping businesses in Dubai switched on.
Ducab Group has six manufacturing facilities in the UAE and 1,400 members of staff who support their customers across the world in various sectors, including energy, construction, defence, rail transport, marine, mining and automotive.
1. Sharp Consumer Electronics MEA
Technology company Sharp Consumer Electronics has a mission: to shape the future with innovations - such an ambition could not be more suited to Dubai.
Founded in 1912 in Japan, the popular company soon spread across the world, with a goal to win the confidence of customers and partners alike with its honesty and creativity.
Sharp Consumer Electronics MEA is a leading manufacturer of digital information technologies, including micro-electronics and solar PV technology.