Top 10 women in engineering from history to the present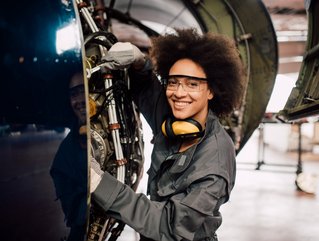 This International Women in Engineering Day here are our Top 10 women from the industry: Hilda Ericsson, Mary Jackson, Diana Iracheta, Miss Michigan & more
The 36th 'Forbes World Billionaires' list showed that there are 311 female billionaires in 2022. UpCounsel analysed the list to find out what sectors these leading ladies worked in. Coming in joint 5th with 13% of the female billionaires on the list were manufacturing and engineering, as well as construction, fashion and retail, metals and mining.
This news coincides with International Women in Engineering Day (23rd June), which celebrates the efforts of women from history who changed the industry to modern day women who continue to innovate and shake up the sector. Here's our top 10 ladies from the past to the present who are inspiring the next generation of girls.
10. Miss Michigan: STEM education
The 2022 Miss Michigan programme concluded this week, with a biomedical engineering graduate taking the crown.
"I want to work as Miss Michigan to get the arts in our schools. It's hugely beneficial to further our STEM education work," said Melissa Beyrand, who wants to use her platform to encourage uptake in her social impact initiative, "Women in Science, Technology, Engineering, the Arts & Mathematics (STEAM).
9. Edith Clarke: first professionally employed female electrical engineer
Edith Clarke was the first professionally employed female electrical engineer in the USA, as well as the first full time female professor of electrical engineering.
Clarke helped to build the Hoover Dam, using her electrical expertise to develop the turbines which generate hydropower.
She was inducted into the Inventors Hall of Fame in 2015.
8. Yvonne Clark: First African American woman engineer hired at Ford Motor Company
Clark was awarded a full scholarship to the University of Louisville in 1947, before the university knew she was African American. Due to the school's segregation policy, the offer was later taken back.
Clark went on to become the first female African American engineer at the Ford Motor Company Glass Plant, in 1971. The following year, she graduated from Vanderbilt University with a M.S. degree in engineering management.
Iracheta is a manufacturing engineer with a mechanical engineering background.
She founded a non for profit organisation, Latina Engineer, which focuses on building resources for women, Latinas, minorities and first generation students to support them through their STEM journey.
"I like to problem solve. Give me a problem and my brain starts to light up," said Iracheta.
6. Ada Lovelace: the first computer programmer
Lovelace's father was the poet Lord Byron. Although he left England shortly after her birth to never see her again, he insisted that his daughter learn about mathematics, unusual for female education at the time.
Ada went on to become a mathematical genius and built a prototype of a digital computer.
Engineer Debbie Sterling is determined to inspire the next generation of female engineers and has made it her life's work to tackle the gender gap across STEM. This led her to found the toy company GoldieBlox, which uses videos, animation, books, apps, curriculum and merchandise to challenge gender stereotypes.
4. Lillian Gilbreth: awarded for engineering services to humanity
A recipient of 20 honorary degrees in her lifetime, Gilbreth was the first woman elected to the National Academy of Engineering, the second to join the American Society of Mechanical Engineers and the first female professor in the engineering school at Purdue University. She is also a winner of the Hoover Medal, which celebrates "Nontechnical services by engineers to humanity."
3. Sanghamitra Bandyopadhyay: Infosys Prize winner for Engineering and Computer Science
"My friends would talk about how their husbands would buy them a car. I think they never thought that they would buy a car themselves," Bandyopadhyay told Google. "Thank my lucky stars I did decide to move on to computer science!"
Her research into algorithmic optimisation led to the discovery of a genetic marker for breast cancer and the role of white blood cells in Alzheimer's disease. For this, Bandyopadhyay received the Infosys Prize 2017 in Engineering and Computer Science.
2. Mary W. Jackson: NASA engineer
Mary W. Jackson was the first female African American engineer at NASA.
A keen mathematician and aerospace engineer, she started work in NASA's segregated West Area Computing Unit and led initiatives in hiring and promoting women across NASA's STEM careers.
Jackson was portrayed by actress Janelle Monáe in the 2016 film Hidden Figures and in 2019 she was posthumously awarded the Congressional Gold Medal. Last year, NASA remembered her with a naming ceremony for the NASA headquarters in Washington, named in her honour: the Mary W. Jackson NASA Headquarters.
1. Ericsson Hilda: the voice behind the telephone
When Lars Magnus Ericsson opened his first mechanical workshop, he knew he'd need his wife's help. When telephones were invented in 1876, Hilda worked with her husband as they built telephones with electromagnetic coils and satin-coated copper wire. The couple hired local women to help with this and when Lars started travelling, Hilda took on the family business.
Continuing Hilda's legacy at Ericsson, the company is dedicated to uplifting women in STEM. Ericsson participates in International Girls in ICT Day each year, inspiring girls to consider ICT as a career.